A SPORTS Toto outlet at Jalan Bukit Lagi in Kangar has called it a day after its operating license expired on Monday (July 17), making it the first outlet in PAS-controlled Perlis to cease operation in the state.
There are three gaming outlets in Kangar, two in Padang Besar and one in Kuala Perlis. The Kangar Municipal Council has notified all six outlets in the state in early May that their operating licenses would not be renewed.
Apparently, council president Norazlan Yahaya told Sin Chew Daily that the council submitted the appeal of STM Lottery Sdn Bhd (formerly known as Sports Toto Malaysia) to the state government but the latter maintained its decision of not renewing the operating license.
This is not surprising as Perlis Menteri Besar Mohd Shukri Ramli has insisted that the PAS-led state government would not entertain any appeal over the decision to stop renewing gaming licenses in the state.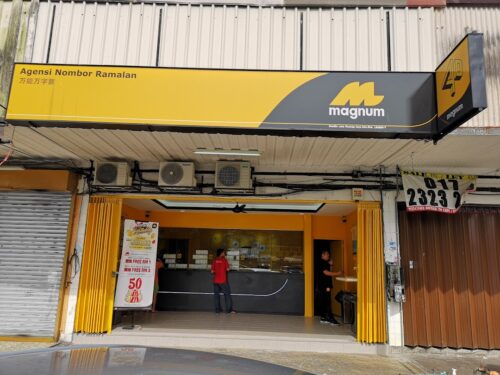 The operating licenses of three other gaming outlets will expire in September and October this year while those of the remaining two outlets in Padang Besar and Kuala Perlis will expire early next year.
The gaming ban in Perlis is probably 'inspired' by neighbouring Kedah – also helmed by PAS – which has already shut down all its gaming outlets from New Year Day this year, taking the cue from the Islamist party-rule Kelantan and Terengganu which have imposed gaming ban since December 1990 and March 2020 respectively.
Elaborating on whether the gaming ban message carries a positive or negative connotation to the electorate in the six states which are having their state polls on Aug 12, Sin Chew Daily reckon that this depends a lot on the ideological convictions of individuals and how "green" they position themselves to be.
"Even as PAS has kept stressing that it respects Malaysians of all races, customs and ethnicities – and will uphold and protect their right and freedom to practice their respective ways of living as enshrined in the Federal Constitution – nothing comes more substantial than an edict to ban alcohol and betting in exposing the party's hypocritical "deep green" nature," decried the Chinese mainstream daily in an opinion editorial published on June 15.
"We can't deny that different people have very different attitudes towards gambling but we must also admit that a complete gaming ban will definitely have its flip side. For example, underground betting activities are expected to pick up, meaning more social problems such as crime and money-laundering."
Even though gambling should not be encouraged, executive editor-in-chief Chan Aun Kuang who penned the opinion editorial reckoned that the industry must be duly regulated.
"Effective industrial regulation can provide the government the much-needed tax revenue which could then be channelled to social welfare, education and public services for the well-being of the rakyat," he added. – July 21, 2023