PHARMANIAGA Bhd is under selling pressure following revelation after market closed yesterday (Feb 27) that the largest integrated pharmaceutical group in Malaysia has slipped into PN17 (Practice Note 17) as its shareholders' equity position turned negative after making a provision of RM552.3 mil for its slow-moving COVID-19 vaccine stock.
At the time of writing (11.52am), the counter was down 16.5 sen or 37.5% to 27.5 sen with 91.86 million shares traded, thus valuing the company at RM360 mil. It had earlier slipped to an all-time low of 22 sen after having closed unchanged at 44 sen yesterday (Feb 27).
The RM552.3 mil write-off in addition to a RM50 mil impairment of goodwill of its Indonesian unit left Pharmaniaga bleeding with a net loss of RM644.39 mil for its 4Q FY2022 ended Dec 31, 2022 (4Q FY2021: RM85.47 mil) although its revenue during the final quarter was 21% higher at RM862.72 mil (4Q FY2021: RM711.72 mil).
For the entire FY2022, the group slipped into the red with a net loss of RM607.32 mil (FY2021: RM172.15 mil) on the back of a lower revenue (-27%) of RM3.61 bil (FY2021: RM4.81 bil).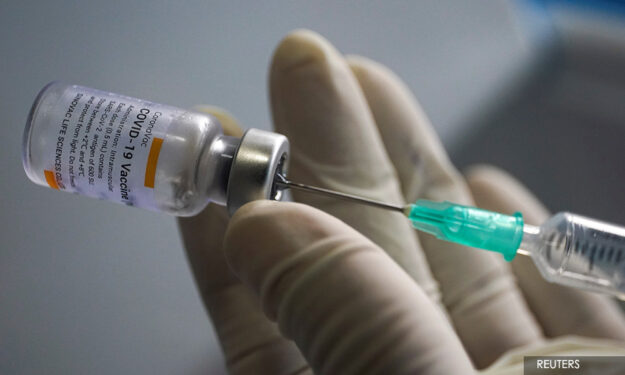 Given the downside and the uncertain outlook after slipping into PN17, Hong Leong Investment Bank (HLIB) Research has downgraded Pharmaniaga to "sell" from "buy" by slashing its target price by more than half to 31 sen from 63 sen previously.
"We note that there could potentially be a reversal in the impairment provision should Pharmaniaga be able to sell more of its existing COVID-19 stockpile," projected analyst Sophie Chua Siu Li in a company update.
"Currently the group is engaging with various parties including the Islamic Development Bank (IDB) and Health Ministry (MOH) to sell its stockpile."
Kenanga Research also downgraded its rating on Pharmaniaga from "market perform" to "underperform" in view of the latest development with a target of 33 sen from 51 sen previously.
"We are cautious due to: (i) the negative shareholders' equity of RM249 mil as of Dec 31, 2022 impeding its ability to frank out dividends; and (ii) prospect of the government seeking better value-for-money contracts with Pharmaniaga having to offer new rates that are more competitive," suggested analyst Raymond Choo Ping Khoon.
Pharmaniaga's three major shareholders are Boustead Holdings Bhd (51.8%), Lembaga Tabung Angkatan Tentera (LTAT) (8.6%) and UBS AG (1.4%). – Feb 28, 2023