PKR leaders have slammed former Selangor menteri besar Datuk Seri Mohamed Azmin Ali over his recent allegation that the state's performance "declined" ever since he left office in 2018.
The former PKR vice-president, who is currently the caretaker international trade and industry minister, made the ambiguous claim yesterday (Oct 16) while on ASTRO Awani.
Coming to current menteri besar and PKR vice-president Datuk Seri Amirudin Shari's defence, party leaders Chua Wei Kiat, Halimey Abu Bakar and Adzman Kamaruddin cautioned Azmin against "fishing for votes" for Perikatan Nasional (PN).
Chua, in particular, asked why Azmin was "suddenly" concerned about Selangor, saying the timing of the PN information chief's remarks was questionable since they came on the back of last Monday's (Oct 10) dissolution of Parliament.
In a statement today, Chua, who is the PKR deputy information chief, further asked Azmin to "look in the mirror" first before dishing out unfounded allegations against the Pakatan Harapan-led state Government.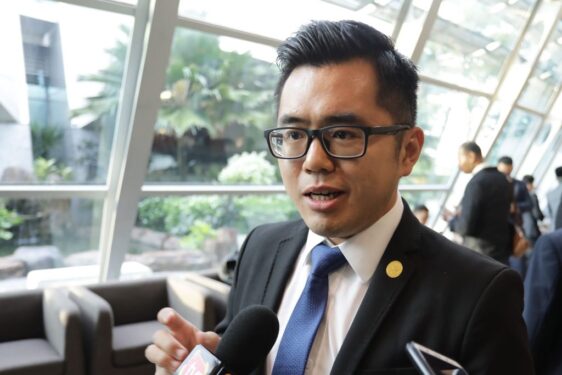 After all, the Selangor state Government had to use RM127 mil of its own funds to launch the SelVAX industry vaccination programme since the Federal Government "failed" to get COVID-19 vaccines in a timely manner during the height of the pandemic.
Besides that, since the Barisan Nasional (BN)/Perikatan Nasional (PN) Government similarly "failed" to control inflation through its Special Jihad Taskforce Against Inflation, Selangor had to step in and allocate RM10 mil for the sale of discounted groceries through its Jualan Ehsan Rakyat programme.
"Selangor still has strong and stable finances even though various initiatives and programmes it launched have been successful, unlike the Federal Government which increased its debt by RM1.36 tril this year alone," Chua added. 
The Rawang assemblyman also made reference to the first Movement Control Order (MCO) imposed in 2020 that took place after "power-crazy people" carried out the Sheraton Move before COVID-19 struck, pointing out that the people had to start the white flag campaign so they could survive.
"Forced the people to use their EPF savings"
"Most disappointing of all is even though aid from the Federal Government was not enough and they were forced to (allow people to use their) Employee Provident Fund (EPF) savings to save themselves, BN/PN can proudly label this as one of their biggest successes," he lamented.
On the other hand, Halimey, who is the PKR Selangor information chief, pointed out that Selangor's reserves actually went down during Azmin's time as menteri besar.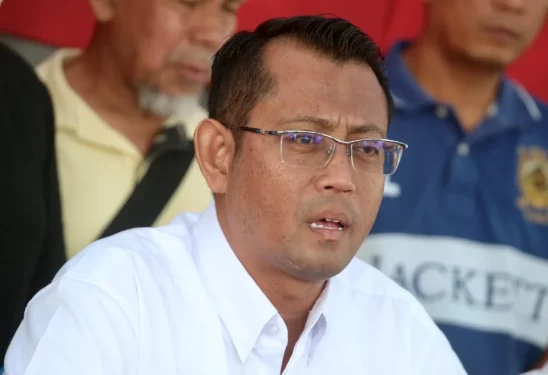 Quoting official data from the state assembly, Halimey said Selangor's reserves, which were valued at RM3.2 bil at the end of 2014, went down to RM2.8 bil in March 2018. Azmin was menteri besar from September 2014 to June 2018.
The Seri Setia assemblyman speculated that the incumbent Gombak MP could be "overly excited" over Amirudin's recent statement that Selangor's reserves have since shot up to RM3.4 bil.
"This shows that the leadership under the 16th menteri besar (Amirudin) successfully generated RM600 mil in reserves since (Amirudin became menteri besar) four years ago," Halimey said in a statement.
He further asked: "Does he (Azmin) not realise that despite holding the 15th Selangor menteri besar post for almost four years, he was unable to increase Selangor's reserves, and instead decreased it as much as RM400 mil?"
Similarly, Adzman, the PKR Selangor deputy communications chief, pointed out that Selangor's contribution to the national gross domestic product (GDP) increased from 23.7% in 2018 to 24.8% in 2021.
Besides that, he said Selangor's economical performance has been improving and more welfare programmes for the people have been set up since Azmin left the menteri besar's office.
"It would be better for Azmin to focus his attention on saving his political career, which can be considered to be at the end of its life," he added. – Oct 17, 2022
Main photo credit: The Star