AN Indonesian domestic worker is said to have suffered incredible abuse at the hands of her employer over a four-year period which included severe beatings and being scalded with hot water.
Interestingly, the employer is believed to be a former PKR division youth chief who has had several domestic helpers flee his employment in recent months, according to Malaysiakini.
PKR's chief organising secretary Zahir Hassan confirmed that the politician is still a party member but no longer holds any position.
The 57-year-old victim alleged that she has had to endure inhumane treatment for supposedly not carrying out her duties. In a police report made middle of last month, she claimed that her employer allegedly forced her to strip before pouring hot water on her as punishment for not securing the front gate.
Other brutal assaults include having her hands splayed on the floor before a flower pot was smashed on her hands. "This broke my little finger and permanently disfigured it," she noted in her police report lodged at the Ampang Jaya district police headquarters in mid-August which was sighted by Malaysiakini.
She also claimed having endured kicking and stomping on her torso and head, being grabbed by her hair and slammed onto a wall, her head being hit with various objects, and attempted drowning.
The victim who hails from Central Java claims that the beatings and verbal abuse started as soon as she took the job at the politician's home in 2018.
Other acts of brutality allegedly committed by the politician include force feeding the worker 20 cili padi at a time.
Moreover, various implements such as golf clubs, thick wooden batons, bamboo canes and even a hand phone were used to inflict violence on the maid who was rarely given medical treatment for the injuries caused by the employer.
She also alleged that she had her hands and legs bound before being left in a drain while on another occasion was left in a graveyard with her hands tied.
The worker who is now being sheltered at the Indonesian Embassy further claimed that she has not been paid her wages amounting to RM78,000.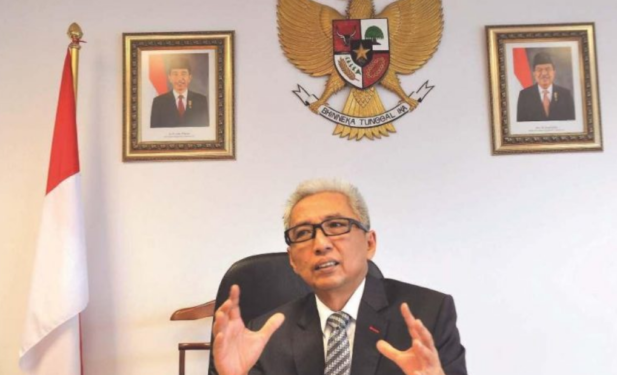 In the meantime, Indonesian ambassador to Malaysia, Hermono has recommended that the politician be put on the list of 95 names to be handed to the Indonesian Immigration Department where he would be barred from entering the country.
The country has already blacklisted 103 Malaysians from entering Indonesia for instances of abuse and various forms of labour exploitation of its citizens.
"The cycle of abuse and exploitation targeting Indonesian domestic workers persisted, often in the hands of people holding important social standing, wealth and education," lamented Hermono. "These are the people who purposefully disregard the rights of workers and hold a contemptuous view of domestic workers."
The police are investigating the case under Section 324 of the Penal Code. – Sept 4, 2023
Main pic credit: Malaysiakini