PARTI Keadilan Rakyat (PKR) has set an Oct 19 timeline to finalise its candidates for the 15th General Election (GE15) – just a day ahead of the Election Commission's (EC) meeting to set the candidate nomination date and voting day (Oct 20).
Taking into account the sentiments of the voters demanding better quality of candidates from the competing parties, PKR will be introducing a more transparent, uniform, objective and democratic screening and evaluation process of candidates this time around, according to the party's deputy president Rafizi Ramli.
"Candidate screening and evaluation procedures used are explained in detail in the PKR Election Department's (JPRP) Circular Bill 2/2020," former Pandan MP pointed out in a Facebook statement.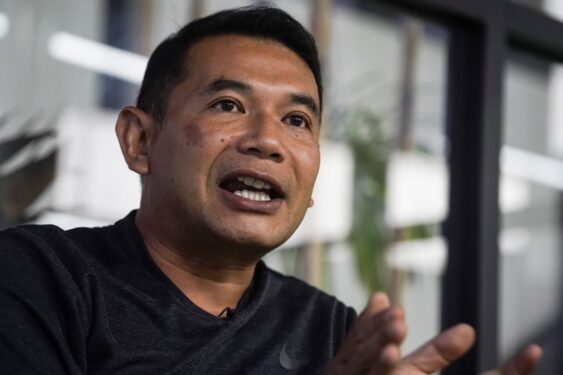 Rafizi further explained that the principles used to ensure the screening and selection process of candidates this time can boost the authority of the candidates by the following manner:
The screening and evaluation process should be more transparent so that voters, party members and the potential candidates know the criteria and selection process;
Candidate selection is more democratic by involving all levels inside and outside the party to ensure as many views as possible are taken into consideration (from voters, grassroots leadership and central leadership);
The shortlist of candidates will be jointly determined by a candidacy committee chaired by the party's deputy president and vice-presidents;
The criteria for evaluating candidates is more fair and open with the short list of candidates submitted to the PKR president Datuk Seri Anwar Ibrahim to be finalised has gone through a thorough screening and evaluation process.
In a related development, Rafizi said PKR has received overwhelming response from Malaysians to be the party's candidate for GE15. The total number of registration on its www.calonkeadilan.org site as at 10am this morning stood at 1,673 candidates.
"The candidacy secretariat is currently filtering and giving early markings so that all potential candidates can begin to be discussed at tonight's candidacy committee meeting," noted Rafizi.
"I think the focus of the people now is to differentiate the parties competing in GE15 in terms of authority, diversity, professional skills and suitability of the candidates mentioned." – Oct 12, 2022