PLS Plantations Bhd, a front-runner in the Malaysia agro-food industry, has through its wholly-owned subsidiary Brighthill Synergy Sdn Bhd entered into a strategic partnership with Agrofresh Management Sdn Bhd to develop Malaysia's largest banana plantation.
Agrofresh is a wholly-owned subsidiary of Agrofresh International Sdn Bhd which is a seasoned player who is extensively involved in the full value chain of the agriculture-based industry.
It specialises in Cavendish bananas, boasting a rich portfolio of activities encompassing R&D (research and development), seedlings, plantation, packaging, trading, and exporting to China, Europe and Middle-East countries.
This joint venture establishes a new company named PLS Agrofresh Sdn Bhd where PLS Plantations holds a 60% stake which the balance held by Agrofresh to pioneer the development, operation, maintenance and harvesting of an initial 500-acre banana plantation.
This collaboration is a testament to Agrofresh's expertise in banana plantation and PLS Plantation's vision of agricultural growth. From the initial 500-acre of planting, the partnership aims to scale up to 2,500 acres of banana plantations in the subsequent phases over a three-year period.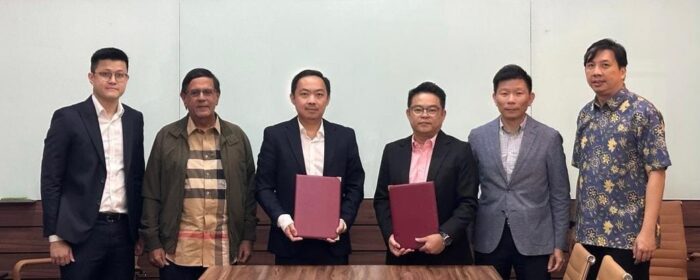 "This venture marks a significant step in the realisation of our ambitious growth plans. Our collaboration with Agrofresh is poised to make a substantial contribution to the evolution of the banana plantation industry in Malaysia," commented PLS Plantations' group CEO Lee Hun Kheng. "PLS seeks to become one of the largest banana planters in Malaysia."
As part of the group's strategic collaboration with Agrofresh, PLS Agrofresh is assembling a team of experienced technical experts specialising in the development and operation of banana     plantation with international standard from the Philippines.
The team will comprise of seasoned industry experts equipped with the necessary skillsets in operating a large-scale commercial banana plantation.
The PLS Plantations-Agrofresh Management joint venture is the result of more than two years of meticulous planning and a testament to acollective commitment to agricultural innovation, according to PLS Agrofresh's executive director and CEO Datuk Tom Chow Chin Kiat.
"Agrofresh's expertise in the full value chain of the agriculture-based industry will merge with PLS Plantations' ambition to foster agricultural growth, creating a potent synergy for unparalleled success," he noted.
"We will build the first large hyper-advanced and modern banana plantation in Malaysia with foresight in R&D, fertiliser production, tissue culture, product development and international partnerships. We are not just growing bananas; we are growing Malaysia's presence on the global stage of the agro-food industry."
At the close of today, market close, PLS Plantations was up 8.5 sen or 9.83% to 95 sen with 2.99 million shares traded, thus valuing the company at RM418 mil. – July 14, 2023
Main pic credit: Minneopa Orchards