PRIME Minister Datuk Ismail Sabri Yaakob's calls for the directors and heads of government-linked companies (GLCs), government-linked investment companies (GLICs) and members of the judiciary to declare their assets is welcomed by the Centre to Combat Corruption and Cronyism (C4 Centre).
However, UMNO president Zahid Hamidi's shocking acquittal at the High Court for all 40 graft charges in the Foreign Visa System (VLN) case demonstrates that the fight against corruption is still a long and winding road ahead.
In fact, the C4 Centre remains unconvinced about the current administration's alleged commitment to the anti-corruption reform agenda. A complete proposed framework for asset declaration must be presented, and is just one of many reforms needed in order to overcome the ever-growing threat of corruption.
From this recent Ultra Kirana Sdn Bhd (UKSB) scandal to the Pandora Papers' revelations, Malaysians have been left helpless for years as top government officials and elected representatives scurry happily away with millions of ringgits worth of undeclared assets floating about in bank accounts and under the names of proxies and cronies.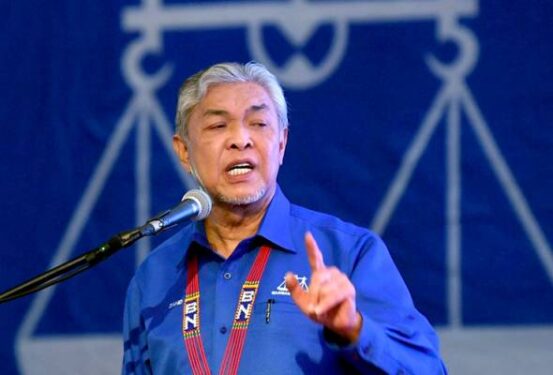 C4 Centre believes that far more stringent measures are needed to enhance the accountability and transparency of Malaysia's administration.
This call was thought to have been heeded in 2019 when the National Anti-Corruption Plan clearly outlined the need for such law, and further enforced when Parliament successfully passed a motion that compelled all MPs to declare their assets publicly in July that year.
Despite this unanimous decision, not only have several obstinate representatives failed to comply but the enforcement of this motion has been seemingly swept under the rug by successive administrations with all records of assets vanishing from MACC's website.
Referring to the original motion passed by the Pakatan Harapan (PH) Government, MPs who fail to declare their assets will be brought before the Parliament's Select Committee (PSC) on Rights and Privileges rather than face any real legal repercussions.
Therein lies the problem; as of now – even after the PM's pronouncement – there remains no law in place to oblige politicians and public servants to declare their assets. This in turn has allowed several figures in key positions to amass wealth well beyond the knowledge of taxpayers at their own expense.
Casting net wide and far
Already we have seen how Zahid, a former home minister, can be accused of procuring sums of cash illicitly for his own personal gratification through the UKSB case with witness testimonies corroborating these sordid details.
Notwithstanding his guilt in the matter, the fact that a former home minister and deputy prime minister can even form the subject of investigations for procuring millions in public funds demonstrates that an asset declaration law would have shone some light on this issue much sooner without having to go through a protracted and lengthy legal process.
The need for an all-encompassing anti-corruption framework that includes other laws such as a Procurement Act and a Freedom of Information Act becomes much more urgent considering the fact that as former defence minister, Zahid was also privy to defence contracts worth billions in public funds.
Once again, it bears reminding that Zahid's role in the littoral combatant ship (LCS) procurement scandal has not yet been investigated either despite the slew of evidence and connections that suggest his involvement.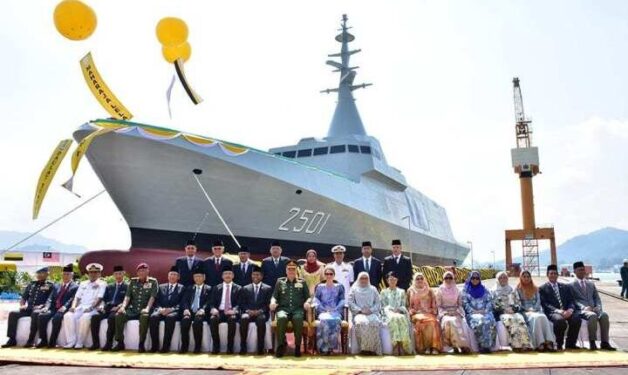 Any measures taken should not end here. With the appointments of spouses and family members littering the boards of allegedly corrupt companies, it is C4's firm belief that the mandate for asset declaration be expanded onto family members and close associates of politicians.
This reach must also be widened to include the heads of public institutions with an independent regulator at its centre.
The case of the Malaysian Anti-Corruption Commission's (MACC) chief commissioner's share scandal is a bone-tingling example of how even the country's anti-graft agency can be implicated in an alleged case of unexplained wealth and potential corruption.
On top of all this, in order to ensure that accountability is consistently upheld, C4 Centre is proposing that a set time frame be placed for asset declarations to be made such as at the start and end of each Parliamentary term.
C4 Centre further recommends the following:
PM Ismail Sabri must put word to deed, prioritise the enactment of an Asset Declaration Act as a matter of immediate urgency to assure the citizens of Malaysia that such a law will come into force in the near future.
As a measure of commitment, following his acquittal, Zahid should declare his assets and convince public opinion that he is indeed a worthy leader.
All 13 state governments must enact their own Asset Declaration Act and be enforced upon those that take up public office as well as on members of their families.
All elected representatives must declare their assets publicly, in line with the Parliament's resolution in 2019 before the dissolution of the current Parliament.
Parliament must see the anti-corruption agenda through enacting reforms as declared in the National Anti-Corruption Plan – a mere suggestion of asset declaration is not enough – and would need to work in tandem with further reforms such as a Procurement Act and Freedom of Information Act.
MACC must open investigations and proceedings into the big culprits and offenders who have shown obscene levels of unexplained wealth – as the nation's primary body in the fight against corruption – their continued inaction does not inspire confidence. – Sept 23, 2022

The Center to Combat Corruption & Cronyism (C4) is a policy advocacy centre in Malaysia that works to research, investigate and expose corruption of Government at all levels.
The views expressed are solely of the author and do not necessarily reflect those of Focus Malaysia.