WITH a bigger Chinese representation in the civil service, the Chinese will have a bigger say when it comes to policymaking as the community's views will be better reflected at various government departments.
Based on current ethnic composition in the Malaysian civil service, doubtlessly the number of Chinese Malaysians serving at government positions are very scanty.
The situation is not so bad in the education sector but for uniformed groups, the Chinese are a truly rare breed in those services.
Prime Minister (PM) Datuk Seri Anwar Ibrahim's political secretary Chan Ming Kai revealed that out of the country's 1.57 million formal civil servants as of end-2022, only a paltry 4.46% or 70,000 were ethnic Chinese – a far cry from its 22.9% of the country's total population.
The Malaysian government has never rejected the recruitment of Chinese Malaysians into the public service. The door is always wide open for them.
There are several factors that could have suppressed the percentage of ethnic Chinese in the country's civil service. Firstly, due to the low percentage of Chinese in government departments – even under 1% in some – young Chinese Malaysians find it very difficult to adapt to an environment with vast cultural differences.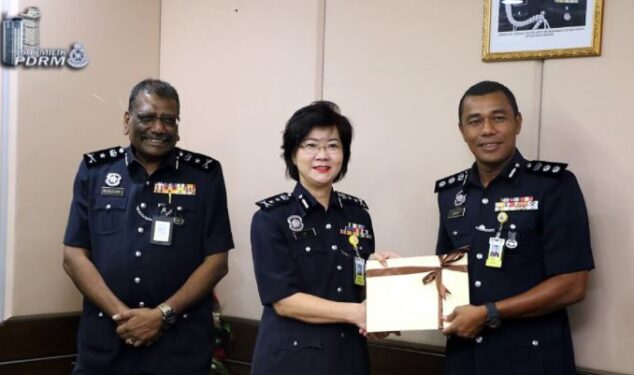 Secondly, due to widespread misperception in the community, many Chinese Malaysians think that they will never get fair chances for promotion in government positions, hence the lukewarm response to the government's recruitment drive.
Thirdly, civil servants do not take home bountiful salaries, what they make each month is barely enough to feed their families.
Bigger representation, bigger say
In reality, however, the situation is not as bad as perceived because the salary scale for different grades of civil servants is completely transparent.
Moreover, civil servants in Malaysia are enjoying vastly improved perks and benefits nowadays. A newly recruited cop can look forward to over RM3,000 a month in remuneration after factoring in all sorts of allowances.
Based on the admission rate of civil servants, non-Malay communities have never been specifically marginalised. We encourage young Chinese Malaysians to treat entering the civil service as a lifetime experience by believing that they will eventually adapt pretty well to the new environment if they really give it a deserving push.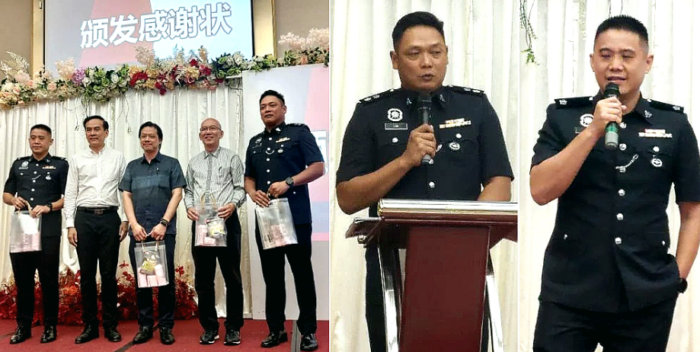 However, if they still can't, they can quit and go into the private sector anytime. From the macroscopic perspective, the ultra-low percentage of Chinese in the civil service will over time give rise to the widening gap between the local Chinese community and the country's administrative system.
If we have more Chinese in the civil service, sure enough we will have a bigger say when it comes to policymaking at various government departments as views of the community's will be more comprehensively taken into account or at least heard.
Well, it is up to individuals to choose their careers of choice but with the good intention of getting more Chinese Malaysians to join the civil service, the office of the PM's political secretary has teamed up with Sin Chew Daily to organise a series of talks across the country with the objective of encouraging more young Chinese to join the Royal Malaysia Police (PDRM).
Perhaps those who keep slamming the country's civil service should try to get their children to become civil servants. There might be black sheep in the civil service but it is downright unfair to make a generalised statement against the service.
During his recent unannounced spot check at the Kuala Lumpur International Airport (KLIA), PM Anwar admitted that indeed there is room for improvement in immigration service but he said majority of immigration officers are devoted to their work.
From Kluang in the southern region to the Kedah Chinese Town Hall up north and Sin Chew Daily's headquarters in Petaling Jaya, we have invited several prominent Chinese senior police officers to share their experiences with the participants of the talks.
The country needs capable new generation police cops who can take up the challenges and their responsibilities.
If our young generation is really serious about safeguarding the nation as well as their families and fellow Malaysians, then they should give it a try to shoulder the enormous duty of preserving the country's laws and battling crime.
The antiquated Chinese belief that a good man should not become a solider or police cop is no longer relevant in our modern society and should be discarded.
In a recent talk in Kluang, Segamat deputy OCPD DSP Ng Swie Chait urged young Malaysians to forgo such a fallacious stereotypical impression.
The police enjoy a relatively noble social status in the West despite sporadic cases of police brutality. This is because they are seen as upholders of social justice. – July 5, 2023
This opinion editorial first appears in the Sin Chew Daily (English version) under the heading "Encouraging More Chinese to Join the Police Force".
The views expressed are solely of the author and do not necessarily reflect those of Focus Malaysia.
Pics credit: Sin Chew Daily