IT is astounding to hear how a so-called reader of PAS mouthpiece HarakahDaily 'exposed' the likelihood of Datuk Seri Anwar Ibrahim abusing his Temu Anwar series whereby the 10th Prime Minister (PMX) would make stop-overs at selected states before seizing the opportunity to drop by at campuses of higher learning institutions located in those states.
As such, the reader who used the pseudonym Profesional Istiqamah wondered if PMX would not subject such an event to abuse by leveraging it as a platform to serve his personal political interests.
"The content of the speeches and lectures delivered would probably touch on current developments and political issues," he pointed out. "Of course, all of them have a clear objective to correct his image in the audience of students and young people".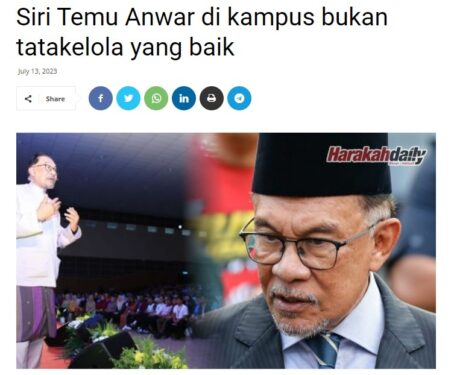 The reader went on to claim the following:
Malay Muslim narrative promoted by Perikatan Nasional (PN): Anwar must have tried to repeatedly explain and justify this issue to students at his Temu Anwar series. His aim is clearly to prevent students from agreeing with what has been raised by PN.
Touching on the Kalimah Allah (word of Allah): The Madani government would attempt to portray that what it did was correct and in line with the wishes of the Council of Rulers.
Fighting corruption: Anwar would repeatedly echo with an enthusiastic tone to convince the undergraduates about his 'all-out' efforts against systemic corruption.
Addressing his clash with the Kedah Menteri Besar (MB): During his Temu Anwar tour of Kelantan and Negri Sembilan, he did not forget to attack the credibility of the Kedah Menteri Besar (Datuk Seri Muhammad Sanusi Md Nor) "from behind".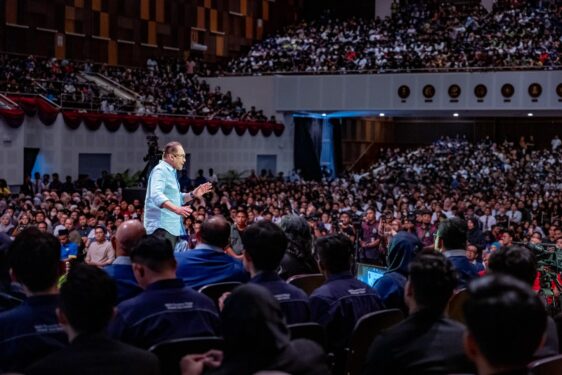 "This is just a small part of the political narrative presented by Anwar during his Temu Anwar series. If the Temu Anwar series is not a political campaign series, then why would the organiser be forcing attendance at such programme to look really crowded and full?" asked Profesional Istiqamah.
"What is the need for school pupils like Form 6 students to be paid and given free uniform just to entice them to attend Anwar's programme? If it is not a series of political tours, then why is he focusing on visiting states involved in the upcoming state elections (except Terengganu)?"
The HarakahDaily reader concluded his observation: "Obviously, the Temu Anwar series doesn't reflect good governance as its implicit objective is very clearly aimed at winning the hearts of the undergraduates towards PMX." – July 14, 2023