OPPOSITION leader Datuk Seri Hamzah Zainuddin has hit out at the unity government for the "unseen hand" that ordered the 3am arrest of caretaker Kedah menteri besar (MB) Datuk Seri Muhammad Sanusi Md Nor, claiming that the action was orchestrated to embarrass a key leader in Perikatan Nasional (PN).
He further reminded Malaysians and especially PN supporters that it had happened previously whereby there was "a big national leader who had been convicted and sentenced to prison for power abuse for purportedly instructing the police for his benefit".
"Let this not happen again for power abuse is something that cannot be allowed at all by the country's highest leader," PAS mouthpiece HarakahDaily cited the Bersatu secretary-general as saying in a video clip that was posted on his Facebook page.
"I am not making any accusation but am concerned that such thing can happen and had happened, and it is not impossible that it can happen again."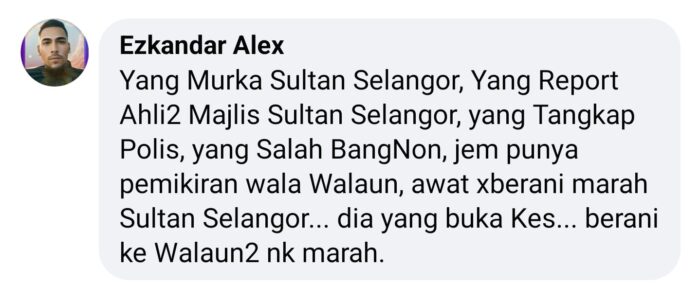 According to Hamzah, it is very regrettable to hear that the people have begun questioning whether certain government agencies have been abused for the benefit of certain leaders in the country.
"Remember not to oppress any leader. Do not persecute anyone in our country whether the person is part of PN or a leader from a non-PN coalition," reminded the former home minister.
"The important thing is not to practise double standard. If one is wrong, the other who acted in a similar manner is also wrong. Don't simply use the power at hand to arrest or intimidate the PN leadership."
Earlier in his video clip, Hamzah described "as very strange" the police claiming that they were not able to contact Sanusi "who in his MB capacity is assigned a bodyguard who comes from the PDRM (Royal Malaysian Police)".
"This is an answer that makes no sense at all because the police have its personnel placed next to the MB as a bodyguard to keep him safe. They (the police) can directly ask the bodyguard where Sanusi was at any given time," berated the Larut MP.
For the record, the controversial MB had pleaded not guilty at the Selayang Sessions Courts on Tuesday (July 18) after being charged with two counts of sedition against Selangor ruler Sultan Sharafuddin Idris Shah.
The courts have fixed Oct 4 for mention of both charges framed under Section 4(1)(a) of the Sedition Act 1948 and punishable under Section 4(1) of the same law which provides a maximum fine of up to RM5,000 or imprisonment for up to three years or both if convicted. – July 20, 2023