PRIME Minister (PM) Datuk Seri Anwar Ibrahim would certainly like to see Parliament shed its sometime image as an arena for primates and frogs.
Last Tuesday (Sept 19), Anwar – lacking a sense of self-irony – tripped the lower house (Dewan Rakyat) into being a playpen for beasts.
This was when he rebuked Perikatan Nasional (PN) MP for Putrajaya Datuk Radzi Jidin who was smirking while listening to the PM explain a court-ordered discharge not amounting to acquittal (DNAA) of his Deputy PM Datuk Seri Ahmad Zahid Hamidi.
Instead of subtly smiling at a cynical-looking Radzi, Anwar rebuked him.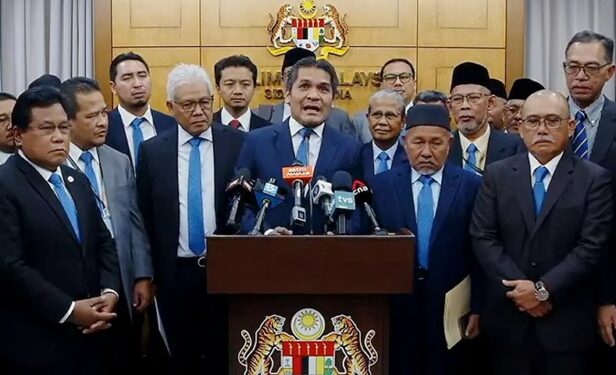 All hell then broke loose. For 20 minutes, pandemonium reigned as PN partisans and government backbenchers traded insults, snarling and shrieking at each other.
Anyone who entertained hope that a Parliament – nearing the end of the first year of its 15th meeting – would make good progress towards becoming a chamber of lofty debate attended by decorous manners, would have been disabused of the illusion.
Speaker Tan Sri Johari Abdul was at wits' end to becalm the roiling waters. Tranquillity only returned after he evicted an indignant Radzi, the former education minister who is also a Bersatu vice-president.
A walkout of MPs from PN then followed before order returned to a shrivelled chamber. At day's end, Anwar was left to contemplate how much better it would have been if he wore his pose of pretence with irony.
As for Radzi, it would have been better if he sustained his cynical smile rather than yield to high dudgeon. All are amateurs in the parliamentary arts of thrust and parry. – Sept 21, 2023
Terence Netto is a journalist with 50 years in an occupation that demands resistance to fleeting impressions.
The views expressed are solely of the author and do not necessarily reflect those of Focus Malaysia.