POLICE in Terengganu have called in the organisers of an event after a series of viral photographs showed participants dressed in uniform and carrying weapon-shaped objects on a street in the state.
The event was organised yesterday (Feb 18).
The photos are currently trending on Twitter as we write this story, with many users expressing concern about the nature of the event.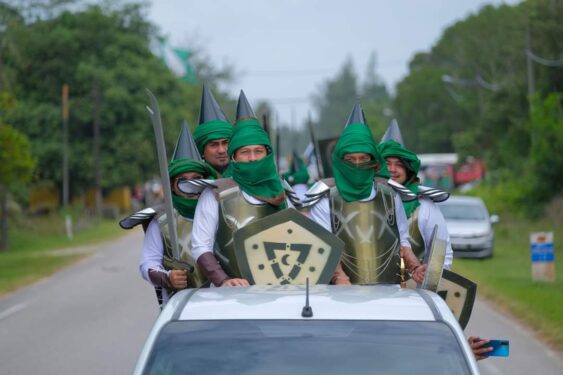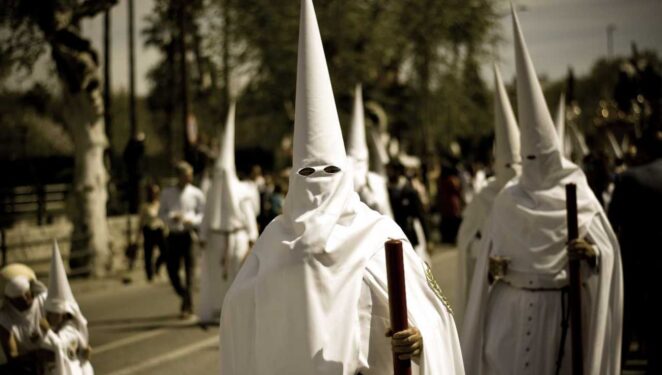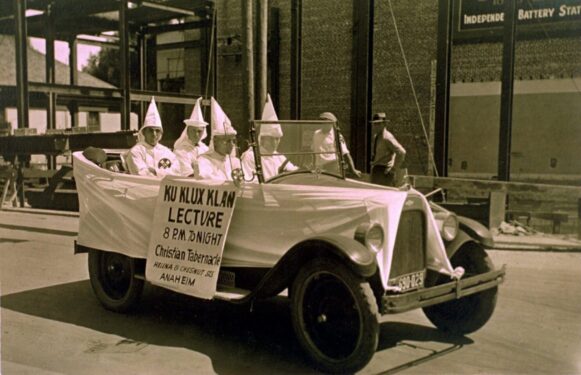 Setiu District Police Chief Afandi Hussin confirmed that his members contacted the organiser, Terengganu PAS Youth to come forward and help with the investigation regarding the program, said The Malaysian Insight.
Netizens are worried about this sudden development, asking whether there are guidelines that political parties should follow when they organise marches.
Others are saying the party's rally is similar to the Ku Klux Klan rallies in the US.
Meanwhile, concerned netizens are asking the police to take immediate action to prevent such events from becoming the norm.
User @marhaien25 wrote:
Polis wajib ambil tindakan tegas kita tdk mahu perkara yg pernah berlaku di memali satu ketika dahulu terjadi lg akibat amanat politik yg akhirnya membuatkn ramai terkorban baik penyokong dan anggota sampai skrg tdk pernah minta maaf

— Tokder😁❤️ (@marhaien25) February 19, 2023
Translated, the post said that the police must take firm action. "We don't want the things that happened in Memali a while ago to happen again."
The user is saying the Memali incident which was code-named "Operasi Angkara" and "Operasi Hapus" was a major incident that occurred in the remote village of Kampung Memali, Baling in the Malaysian state of Kedah on Nov 19, 1985.
According to media reports, the police action in Memali left 14 civilians and four policemen dead. The villagers are said to have been armed with a few guns, machetes, sharpened bamboo rods, and other rudimentary weapons.
Moreover, user @lakshmana_1162 wrote:
This is a serious federal offence carrying weapons without permit and without proper training
As a military veteran myself this is even not permitted to display even we are fully trained on weapons too when I was in active service
Hope the authorities take action

— Lakshmana Raj s/o Su (@lakshmana_1162) February 19, 2023
One user simply posted a photo of the KKK as a reply to one of the many posts regarding the PAS rally in Terengganu, and it is a chilling message. — Feb 19, 2023
— Sham (@shmhrth) February 19, 2023
Main photo credit: Twitter