OPPOSITION leader Datuk Seri Hamzah Zainuddin may have committed serious offences when he said he has files on government party leaders from his time as home minister.
As he is no more home minister, Hamzah should not willfully retain government files.
In his interview with The Star, Hamzah said: "I used to be the home minister, I think I've got a lot of files against them too, whether I want to use it or not."
Is Hamzah going to turn himself in to the police as clearly enough, he had willfully retained government files although he is no more a home minister?
How many government files has Hamzah willfully retained although he is no more home minister?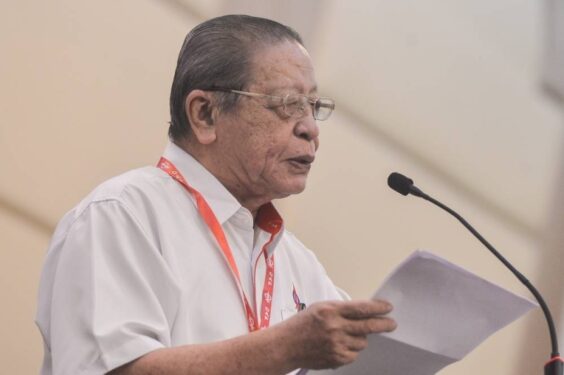 If the files which Hamzah has retained in his possession show that the Pakatan Harapan (PH)-UMNO leaders were guilty of corruption and money-laundering, why were no action taken during the Perikatan Nasional (PN) government time?
PAS is Big Brother
Bersatu president Tan Sri Muhyiddin Yassin has predicted the end of UMNO under the leadership of Datuk Seri Zahid Hamidi, boasting that Bersatu had 31 parliamentary seats which was more than the 26 UMNO parliamentary seats.
But what was clear was Muhyiddin's strenuous attempt to avoid mentioning that PAS has even more seats than Bersatu as PAS has 43 parliamentary seats, and that the leader of the Perikatan Nasional (PN) coalition should be the PAS president Tan Sri Hadi Awang and not Muhyiddin.
That is why Muhyiddin's attempt to present Hadi in a moderate and democratic light looked ridiculous for Muhyiddin was unable to get Hadi to personally clarify that when he predicted the collapse of the Prime Minister Datuk Seri Anwar Ibrahim's unity government, that he was not going against the Yang di-Pertuan Agong's advice or that he was not plotting another Sheraton Move political conspiracy.
Nor was Muhyiddin able to get Hadi to retract his preposterous allegation that DAP was promoting Islamophobia, especially when Hadi was unable to substantiate his preposterous allegation whether from the 57 years of DAP history or the 15 years of Penang state government administration.
The Big Brother in PN is not Muhyiddin but Hadi, hence there is no way that Muhyiddin can control or manage Hadi.
PN has now set its eyes on the general elections in the six states of Penang, Selangor, Negri Sembilan, Kedah, Kelantan, and Terengganu which will be held in July or August this year.
Hadi wants to use the general elections in the six states to undermine the stability and viability of the Anwar unity government at the federal level.
Can Muhyiddin give an undertaking that regardless of the results of the state polls in the six states, the political stability of the Anwar unity government at the federal government will not be undermined?
I don't think Muhyiddin can do so for he is not in real command of PN. – March 13, 2023
Retired DAP supremo and former Iskandar Puteri MP Lim Kit Siang, 81, has a colourful political career spanning 57 years.
The views expressed are solely of the author and do not necessarily reflect those of Focus Malaysia.