JOHOR UMNO secretary Datuk Abdul Halim Suleiman has labelled former prime minister Tan Sri Muhyiddin Yassin as a dangerous "political chameleon" that ought to be rejected by the people.
Abdul Halim said this is because the Bersatu president issues statements that will only benefit him while taking into account the current political climate.
"When we talk about [Muhyiddin who is] the former UMNO deputy president, Bersatu president and former prime minister, perhaps the most appropriate term to describe him is 'the most hypocritical human being'," he said in a Facebook post today (June 21).
"After all, he doesn't even put words into action. He could claim that [in his 50 years as a politician] he never would have thought there would be a day when UMNO would work closely with DAP.
"But he was also the one who had shaken the hands and warmly hugged DAP leaders like Tan Sri Lim Kit Siang and Lim Guan Eng when they were plotting to bring down the Barisan Nasional (BN) government in 2018."
Abdul Halim alleged that due to Muhyiddin's grudge against UMNO, he was willing to conspire with DAP to seek revenge and fulfil his desire for power.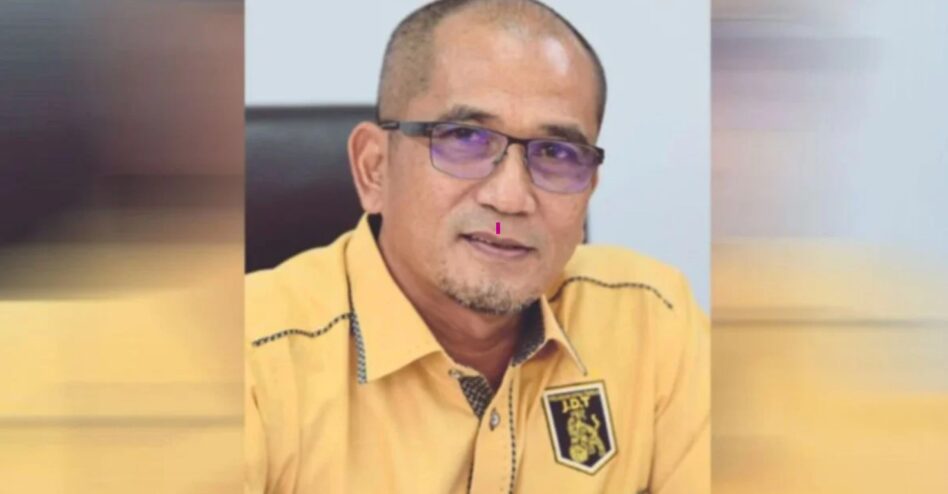 The Tebrau UMNO division chief also claimed that Muhyiddin has a reputation of being a hypocrite and traitor as he had once called DAP a "racist, divisive, and chauvinistic" party back in 2013.
"Muhyiddin once called DAP a chauvinistic party who has never fought for the rights of the Malays but rather had championed a Malaysian Malaysia," said Abdul Halim.
"That is the negative impression Muhyiddin has given DAP when they were political foes, and then he immediately becomes a political chameleon when he wants to mend the fences to fulfil certain personal political agenda.
"In fact, Muhyiddin once said in a speech in January 2018 that it is Bersatu's principle to fully support whoever contested under the Pakatan Harapan (PH) banner, be they from DAP, Amanah or PKR."
Abdul Halim went on to point out that when Muhyiddin was deputy prime minister in 2013, he had labelled PAS as "parti ajaran sesat" due to the confusing statements released by the Islamist party.
However, he claimed that in order to fulfil his desire to become prime minister, Muhyiddin was willing to work with PAS to overthrow the PH government that was formed after PH's victory in the 14th general election (GE14).
"Muhyiddin not only betrayed PH but he also stabbed his former boss Dr Mahathir in the back," he lamented.
"This is why I dare say that Muhyiddin is a political chameleon and is the most dangerous traitor. He once accused DAP and PAS of so many terrible things but in the end, he became good friends with them.
"He had merely changed his outer skin but the body remains the same." – June 21, 2023
Main pic credit: NST