ALTHOUGH for strategic reasons political parties tend to keep their candidate list for the forthcoming 15th General Election (GE15) close to their chest, it makes valid sense to reveal the identity of their candidates to accord ample time for the electorate to familiarise themselves with the said candidate.
Lawyer and human rights activist Charles Hector finds it awkward that Parliament has been dissolved since Oct 10 and the Ge15 date fixed on Nov 19 yet there is still no certainty or confirmation with regard to party candidates who will be contesting in a particular constituency.
"DAP allegedly has not yet confirmed whether incumbent Charles Santiago will be running in the same seat or a different seat and likewise the case for all political parties," he opined in his latest blog.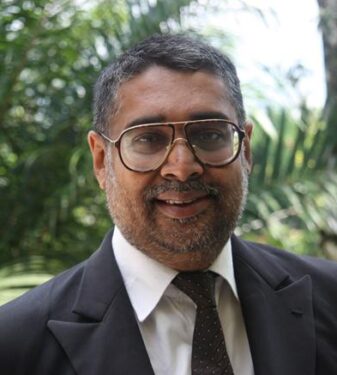 "If the candidates know in advance, the said candidates can start working on the ground to enable the people to better know them. It also gives the people time to investigate and evaluate individual candidates – simply voting for a candidate is foolish."
Hector further stated that the short 14-day campaign period makes it near impossible for any candidate "to even shake hands with all the constituents".
"So, at the end of the day, people end up voting the party and not the MP candidate. Worse, in most parties, it is the national leadership that decides on the candidate as opposed to members of the party or members in the state or members in the particular constituency," argued the co-founder of Malaysians Against Death Penalty & Torture (MADPET).
"So if party-hopping were to happen, doesn't the fault lie with party leaders who made the wrong choice?"
As a solution, Hector proposed that perhaps a year prior to an upcoming election, there should be a poll (or vote or referendum) among party members or even the constituents to select their choice of future MP.
"Something like this happens in the US Presidency; first party elections to choose the party candidate, then the election of the candidates from different parties and other independents," he suggested.
"Such a process will be more democratic within any political party – the members (or supporters) will have a say. As it is, most political parties are more 'feudalistic' than democratic."
In essence, Hector said should an incumbent decide not to contest in the upcoming GE15 and that his/her replacement is made known earlier, this would allow the incumbent time to introduce his/her replacement to the people of the constituents.
"All I know that for Temerloh (Hector's constituency), the Pakatan Harapan (PH) candidate will be from Amanah – that is not enough as we do not know who the person is," he lamented.
"The political parties' delay in informing the people of the candidates or other independents who want to contest is a violation of the peoples' rights." – Oct 25, 2022