IN perhaps one of his maiden statements soon after being appointed as the special officer in-charge of Indian affairs to Deputy Prime Minister Datuk Seri Ahmad Zahid Hamidi, Ramesh Rao Krishnan Naidu might earn praises from PAS supporters but surely not from the more culturally diverse metaverse.
For context, he president of Pertubuhan Minda dan Sosial Prihatin, a non-governmental organisation (NGO), has urged the Government to ban the sale of alcohol after 10pm at all 24-hour premises on grounds that late night excessive consumption of alcohol could lead to the risks of road accidents, fights and other criminal activities.
"Apart from this, the ban would protect the younger generation from engaging in activities that are not beneficial, pointless as well as harmful to them." he pointed out in a statement today.
Chiding Ramesh, Malaysiakini subscriber IndigoKiwi9570 told him to" stop preaching whatever PAS preaches and try to come up with better ideas" given people buying alcohol are matured adults while "accidents can be caused by many factors including drug usage".

Anon25 got a bit personal when he told Zahid to remove Ramesh whom he described as "behaving like he is in-charge of Muslim affairs".

Using an American experience in the 1920s, lovemalaysia2 opined that "this antiquated view of the population as being immature and unable to make their own decisions has no place in a modern society" for "it's unworkable and unworthy of a democratic nation".

This was seconded by BlackCougar8703 who noted that studies in Australia show that arbitrarily imposed drinking hours result in an increase in alcohol consumption. "In South Australia when the closing times in public bars was extended from 6pm. to 10pm, public excessive drinking actually decreased," he shared in the Malaysiakini commentary section.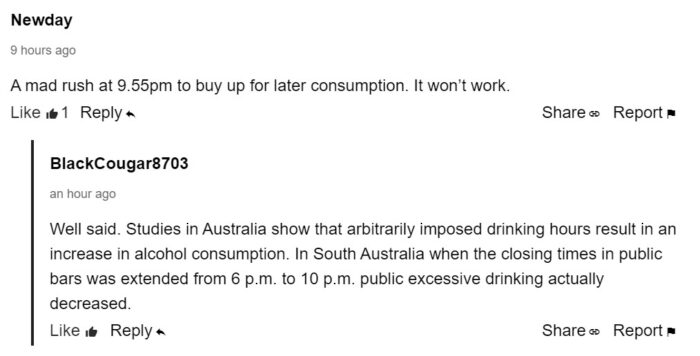 Rainbow5 advised Ramesh to "do something meaningful than barking about banning this and that" for Prime Minister Datuk Seri Anwar Ibrahim's unity government "needs to be better than being a banning government".

Anonymous_w22892398 wanted Ramesh to "recommend something smarter than liquor sale time" as the priority should be accorded to addressing the issues of living cost and livelihood instead of banning liquor sale after 10pm.

In conclusion, if Ramesh has his way, 241122 dreaded that "a few minutes before 10pm, they (alcohol purchasers) will be paying at the shop counter for a carton" with Citizen_Zero rubbing into the wounds by remarking that "they'll buy the whole lot to get drunk until tomorrow afternoon". – Jan 8, 2022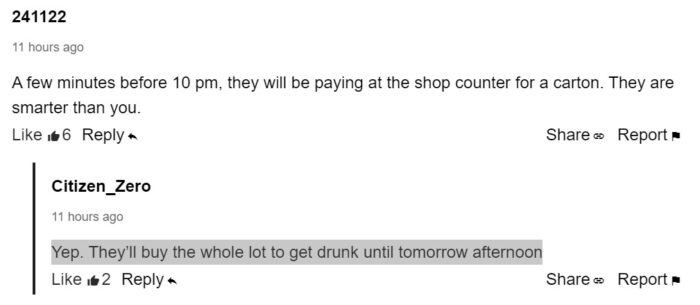 Main pic credit: Ramesh Rao Krishnan Naidu's Facebook