FORMER Prime Minister Datuk Seri Najib Tun Razak has taken a swipe at the present administration for failing miserably to control the COVID-19 contagion despite the state of Emergency entering its 100th day yesterday (April 13).
To re-cap, Yang di-Pertuan Agong Al-Sultan Abdullah Ri'ayatuddin Al-Mustafa Billah declared a state of Emergency until Aug 1 following the Prime Minister's announcement on the re-imposition of movement control order (MCO 2.0) on six states and federal territories for a period of two weeks (initially) beginning Jan 13.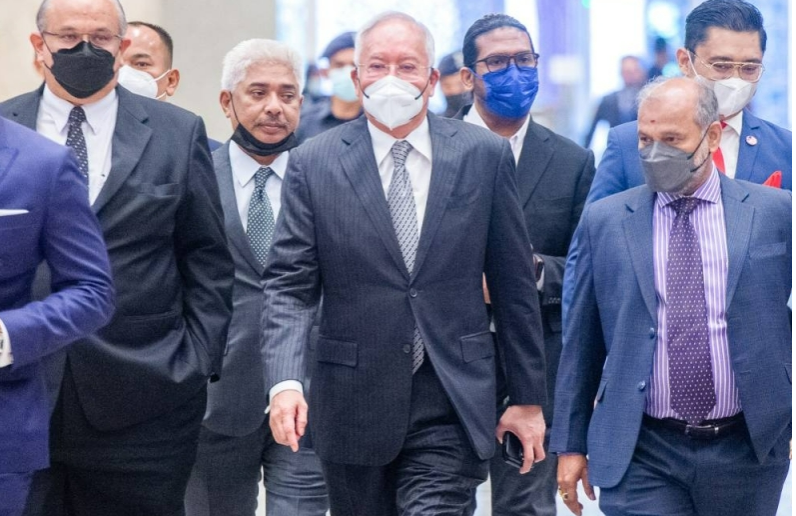 "After being implemented for three months, Emergency did not succeed in reducing the COVID-19 transmission rate to two figures ahead of the forthcoming Hari Raya celebration nor spurring an economic recovery," he pointed out in hs latest Facebook posting.
Instead, the Pekan MP observed that the state of Emergency has prevailed in:
Preventing the Parliament from sitting;
Raise the fines for failure to comply with SOPs (standard operating procedures) to RM10,000;
Suspending the Financial Procedure Act that prevents the government from spending as they wish without being monitored or approved by parliament; and
Postponing Undi 18 to September 2022 with the reasoning that the MCO 2.0 has slowed down its implementation (this means youths in the age group will not be eligible to vote in the next general election).
"Moreover, Prime Minister Tan Sri Muhyiddin Yassin has remarked that the country doesn't have much money left after it allocated over RM600 bil for Budget 2021 and several stimulus packages), and as such, civil servants are encouraged to take pay cut to help bolster the country's financial burden," lamented Najib.
Commenting on yesterday's (April 13) new COVID-19 cases which stood at 1,767 (today: 1,889 new cases), Najib said the COVID-19 Ro/Rt infection indicator provided by the Health Ministry (MOH) has risen to 1.09 (above the neutral level 1.00) which is a clue that the infection trend is rising.
"It's a big mistake that the PN (Perikatan Nasional) Government insisted on imposing a short but rigid MCO which turned out to be half-baked with leniency accorded to factories, Ikea, shopping malls, Victoria's Secret, jewellery shops gold shop and others to operate at the outset of the MCO 2.0," he observed.
"As a result, inter-state travel in conjunction with Aidilfitri has now become a big question mark." – April 14, 2021