LATELY, more cases of "technical problems" have resurfaced in the operations of our urban rail network.
These recent incidents include shutting down 16 LRT stations due to Automatic Train Control (ATC) system fault, track switch malfunctions (LRT), faulty switch disruptions (monorail), "low air pressure" experienced by MRT trains, signal system disruptions suffered by the KL Monorail and the latest on Jan 27 involved a "kinked track alignment" due to structural damage to a pillar of the Ampang LRT Line.
This unusual damage has been linked to a nearby construction work in progress and is now subject to investigations. This has now forced the closure of two major KL city hubs namely the Bandaraya and Masjid Jamek LRT stations.
For now, loyal commuters in the Klang Valley who benefit tremendously from the public transport network are earnestly looking forward to a more efficient and effective operations and maintenance regime for both the rail and bus systems owned and managed by Prasarana.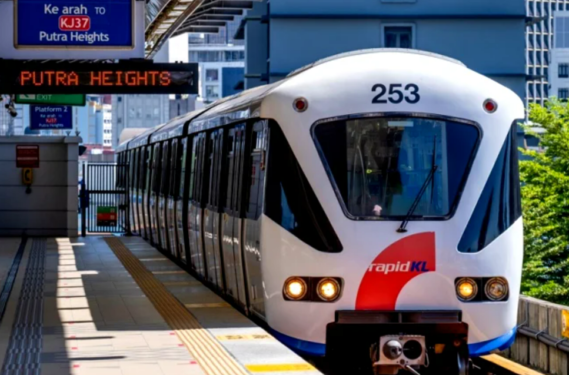 Effective July 15, a new group chairman Tan Sri Jamaluddin Ibrahim and a new Group CEO, Mohd Azharuddin Mat Sah were placed in charge of Prasarana following the head-on train collision on May 24, 2021 involving the Kelana Jaya LRT Line (KJ Line).
Remedial action
This collision was by far the most serious incident in 23 years of operations of the KJ Line. The immediate task of the new chairman and CEO was to tackle a tough mission ahead, especially on operational safety and preventive maintenance issues.
It took a full year for the Land Public Transport Agency (APAD) to complete investigations into the May 2021 crash incident. The previous transport minister Datuk Seri Wee Ka Siong had revealed on May 25 last year that APAD had concluded its investigations into the train collision and submitted the report to the Attorney-General's Chambers (AGC) in April 2022.
The public can only assume that major follow-up actions have been taken to prevent the recurrence of such serious rail accidents. Let there be no doubt that Malaysians have always been rightly proud of our world-class Klang Valley urban rail system which had been operating effectively for the previous two decades without a single major incident.
With new Transport Minister Anthony Loke Siew Fook back at the helm, the public rightfully expects to see vast improvements to the urban rail and bus network servicing the Klang Valley.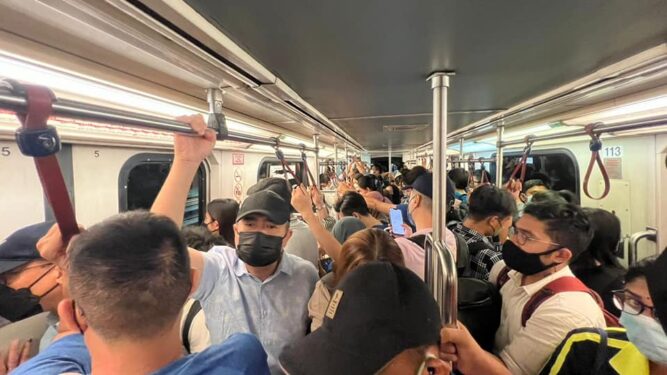 Several transport experts and relevant observers before this had already urged the Transport Ministry (MOT) to address the major concerns in the full LRT accident report, including the 23 recommendations presented to the Cabinet on June 9, 2021.
As the sole Government-owned Klang Valley rail and bus network owner and operator, Prasarana is ultimately answerable to all citizens and loyal commuters. It must be appreciated that the Klang Valley urban rail network is an extremely high-cost project, carrying millions of commuters every day.
In addition, billions of taxpayers' funds are still needed on a regular basis to subsidise operations, maintenance and commuter fares. It must also be noted that the current estimated debt (2022) of Prasarana already stands at RM40 bil.
Commuter-friendly
For the future, while APAD must still play an effective role as an oversight agency, Prasarana needs to upgrade its role as a responsible asset owner and operator.
There may also be a greater need for scheduled safety assessments and more effective preventive maintenance protocol conducted by an independent and highly professional external technical team.
Too many complaints have already surfaced on a regular basis over the last few years on the poor maintenance and breakdown of station equipment. This includes common but essential facilities like escalators, lifts and station toilets.
We cannot be held captive by manufacturers and service contractors who delay timely action and delivery of spare parts. This cannot be used as an excuse by Prasarana and relevant authorities when responding to public complaints.
For this, we can also learn from the knowledge and experiences of older and more established urban rail operators in various major cities around the world. This will surely go a long way in re-establishing full confidence for the public to continue riding a safe, comfortable and efficient urban rail and bus system in the Klang Valley in the years ahead.
It is also important for the current leadership of Prasarana to always demonstrate a more engaged public profile. Transport Minister Loke has already set the lead and higher standards in meeting commuters, riding with peak-hour commuters and engaging the public in a calm and humble manner.
Prasarana is ultimately the "giant" which owns and operates the multi-billion assets of our Klang Valley urban rail network (MRT, LRT, Monorail and Rapid buses).
Better leadership demands self-initiated efforts and a more empathetic profile to assuage fears among the commuting public in managing and further improving the Klang Valley public transportation system which is the pride of our nation. Great expectations of the millions of Klang Valley rail and bus commuters must be met. – Feb 1, 2023
Ravindran is a retired government officer from the Administrative and Diplomatic Service.
The views expressed are solely of the author and do not necessarily reflect those of Focus Malaysia.