THE authorities must investigate if there were elements of negligence by the Universiti Utara Malaysia (UUM) management in S. Vinosiny's death, said DAPSY national varsity affairs bureau director Ho Chi Yang.
He further urged the government to provide enough allocation in the upcoming Budget 2023 to expedite upgrades and maintenance of facilities across universities in order to guarantee students' safety.
This is following the Alor Setar Coroner's Court confirmation last week that the 20-year-old – who was found dead in a room in May 2022 – died from electrocution.
"Although the tragedy happened in May 2022, the police only revealed the autopsy report recently. Apart from prolonging the family's suffering, the police's unsatisfactory delay in its investigation also exposed more students to safety risks," Ho said in a statement today.
"I call upon the authorities to investigate if there were elements of negligence by the university management or relevant units, or whether the maintenance of facilities is carried out regularly. This will ensure that justice is served and prevent anymore tragedies from repeating in the future."
Ho noted that if the facilities safety report or investigation proves that the university management did not conduct the appropriate inspection or maintenance of the facilities on a regular basis, the Higher Education Ministry and government must take stern action.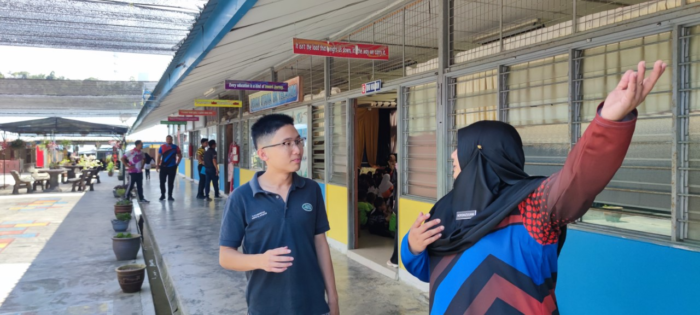 "This is to demonstrate the government's resolve in defending the safety and rights of students and academics," he added.
"Given that the government will table Budget 2023 next week, I also call upon the government to provide enough allocations to upgrade and maintain the dilapidated facilities in all universities as soon as possible."
According to Ho, while the facilities provided to the highest university management are often in perfect shape, the facilities and hostels used by students are often "problematic or faulty".
Among the incidents Ho said had caused concern among students include water disruptions faced by Universiti Kebangsaan Malaysia (UKM) students in 2015 and a fire that broke out at a hostel in UUM in 2021.
"In 2022, a Universiti Sains Malaysia (USM) student fell to his death while trying to retrieve his clothes. It was suspected that the corridor pillar which he climbed over was too old and couldn't support him," he noted.
"The 'Malaysia Madani' concept introduced by the new government comprises transparency, which is also a key principle in promoting good governance. Therefore, the government and authorities should uphold the principles of openness and transparency in dealing with matters involving student safety.
"Also, the government must provide enough allocations for upgrades and maintenance of facilities across universities and expedite the process to demonstrate that government does not compromise on matters involving student safety." – Feb 20, 2023