SARAWAK autonomy advocate Peter John Jaban is calling on political representatives to 'get their act together' on the issue of the restitution of the rights and status of the two Borneo Constituent Provinces of Sabah and Sarawak under the Malaysia Agreement of 1963 (MA63).
This comes after the Sarawak Premier Datuk Patinggi Abang Johari Tun Openg was forced to qualify a statement by Deputy Prime Minister (DPM) Datuk Seri Ahmad Zahid Hamidi on the unsuitable use of the term 'region' to describe them.
Jaban said this showed clearly how little progress has actually been made on matters of substance in the process of greater autonomy for the two founding partners to the nation; autonomy which is all the more pressing in light of the DPM's statements about re-location of the Indonesian capital.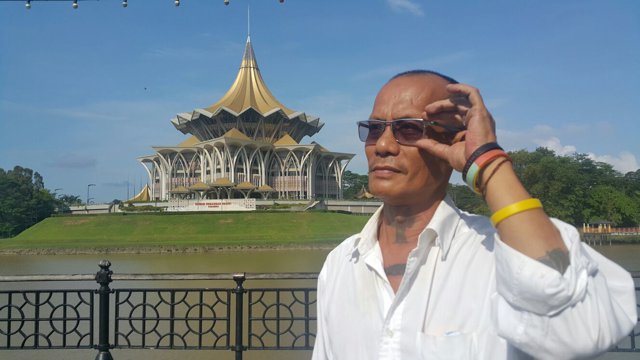 "This has been an issue in Sarawak for many years already and has been Sarawak Government policy since Tan Sri Adenan Satem's (fifth Sarawak Chief Minister) tenure (March 2014-January 2017)," the Sarawak Association for Peoples Aspiration (SAPA) publicity & information chief pointed out.
"Yet, this is where the debate is still circling? Our Premier needs to push for this to be settled immediately so that negotiations can move on to more fundamental changes on recognising the territorial and economic rights of the two Borneo Constituent Provinces."
On this note, Jaban also reminded Abang Johari on the need for autonomy to further Sarawak's self-determination and progress and to fulfil the terms on which Sarawak agreed to the formation of Malaysia.
"We have waited 60 years for proper recognition of our rights. The unity government today does indeed have 'a considerable legal and moral obligation' towards us," he asserted.
"We must establish our autonomy so that any 'overflow of development' related to the new Indonesian capital – as our DPM puts it – can be managed properly by Sarawak itself. We are not here simply to provide a back channel for development from Indonesia to the Peninsula."
Jaban also toyed with the notion that perhaps Sarawak should feel gratified that Zahid is finally recognising the Borneo state's contribution to the country after years of being ignored by the Barisan Nasional (BN) government of which he was a member.
"But his statement that we are now 'more strategic' in light of the relocation of the Indonesian capital to East Kalimantan, meaning now there is a need for us to be developed as new growth areas, betrays his ulterior motives," opined Jaban.
"This is exactly the kind of cavalier attitude to Sarawak which led to greater calls for autonomy in the first place. Are we only deserving of attention when there is something in it for the Federal government or is it our right as a founding partner in this nation?"
As Malaysia faces its 60th anniversary of nationhood, there is a need to realise that without Sabah and Sarawak, there would be no Malaysia, according to Jaban.
"At this pace, it will be another 60 years before any real progress is made. Region, Province, State, Territory, Wilayah – it all becomes irrelevant unless there is a genuine change in attitude to position of Sarawak and Sabah in this country by the people at the top," he insisted.
"Let's hope 2023 can be celebrated as the year when Malaysia truly came into being: a new country for the equal benefit of all its Constituent Provinces." – Jan 16, 2023
Main pic credit: Sarawakvoice.com