PARTI Sosialis Malaysia (PSM) has criticised the Malaysian Employers Federation (MEF) for pinning the blame on employees over its members losing around RM5 bil due to their staff taking sick leave last year.
PSM's deputy chairman S. Arutchelvan described the statement by MEF president Datuk Syed Hussain Syed Husman over the matter as "irresponsible and of bad taste".
"It demonstrates how inhumane MEF is and how much empathy and trust they have on their workers taking sick leave. They also put to question the integrity of the doctors who are treating their patient," Arutchelvan pointed out in a statement.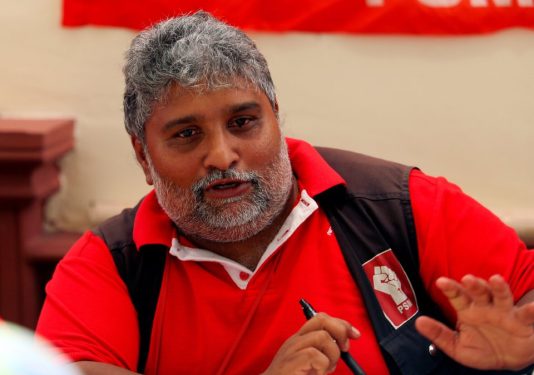 "MEF seems to be selective. There has been many cases when workers are told and forced to take annual leave to help companies cut cost when it does not bring any benefits to workers. It is also no secret that panel clinic doctors are at times pressured not to give sick leave to workers. This endangers the workers' health and well-being."
Arutchelvan further noted that MEF should also acknowledge that employers are also responsible in creating work stress and other occupational health conditions which have a toll on the well-being of their workers.
"In the name of profit, safety, better ventilation and better working conditions are compromised. A healthy, decent and stress-free environment will help the mental state of workers and would definitely contribute towards a healthy work force and better productivity," he added.
MEF's Syed Hussain has claimed yesterday (Feb 26) that sick leave was taking a heavy financial toll on companies and preventing businesses from reaching their full potential.
"Employers need to establish policies and educate employees about the consequences of them taking sick leave," he was quoted as saying in The Star.
Syed Hussain said the RM5 bil figure was based on costs for the wages of employees on sick leave, outpatient clinical costs and the cost to replace workers on sick leave based on overtime payment.
He was reportedly suggested that workers who use up more sick days than allotted by the company be subjected to stronger measures that include dismissal. – Feb 27, 2023