KEPONG MP Lim Lip Eng wants the Attorney-General (AG) to explain the rationale for a police operation which is openly carried out cannot be recorded but instead can lead to individuals doing the recording getting arrested.
"Isn't it better that the operations carried out by the authorities are not done secretly or clandestinely? Recording by the public should be allowed on the basis of transparency insofar as the authorities are carrying out duties," he opined in a media statement.
This follows a Penang police raid at what Malaysiakini described as a "hardcore music gig" at a record store in Georgetown which resulted in the arrest of four individuals – the operator of the outlet and three visitors who were found to be recording the raid which was underway.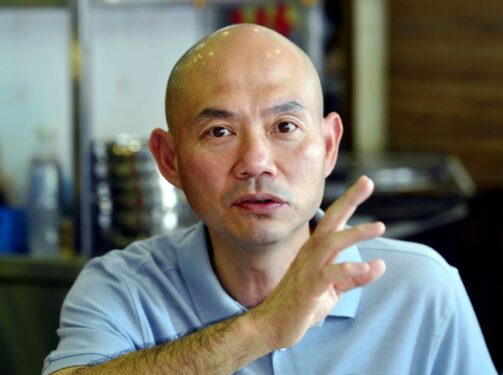 "The arrest of these three visitors is described as an act that oppresses the public," asserted Lim who himself is a lawyer. "Furthermore, the act of recording which is considered 'interfering with the duties of the authorities' is also very subjective in terms of the law."
If the public is not allowed to record the progress of police raids, Lim suggested that the next best option would be to install body cameras on the duty officers.
"The purchase of such equipment by the police was scheduled for 2021 but it's already 2023 now – when will this be implemented? This is an important issue that needs to be emphasised as the new government prioritises reforms in the police force," he pointed out.
On the trio detained for filming, Malaysiakini was made to understand that the police told them that photographing raids was not allowed and asked them to delete the photos. They were released an hour after they were detained.
The independent news portal also highlighted a complaint by Taiwan-based American journalist and music festival organiser David Frazier who rued the police's attitude.
"It's possible it was a licensing issue but the attitude of the cops – angry, shouting, dressing everyone down – felt more personal, patronising, as if there were some serious moral issues at stake (dare I say 'Asian values')," he penned in a Facebook post.
"We were held for at least 30 minutes and finally released. Outside around the corner was a bus-sized paddy wagon.
"This morning I found out the shop's owner is still in jail … Had the venue owner not taken responsibility it's imaginable that we could have all been hauled off to jail. So bizarre," Frazier wrote.
Recall that Lawyer for Liberty (LFL) director Zaid Malek had said there were no legal provisions criminalising the act of recording police officers in the course of their duty – whether by camera, video or livestream.
"Indeed, we know of no such offence anywhere else in the democratic world," he noted.
"On the contrary, recording public servants in their enforcement actions is a positive act as it helps prevent wrongful acts or abuse of power. To know that they are being watched is salutary for the integrity and performance of the public services, particularly the police force."
Zaid's statement came about after former home minister Datuk Seri Hamzah Zainudin mentioned in a written reply in the Dewan Rakyat that those who film an arrest or raid could face action under Section 186 of the Penal Code for obstructing a public officer or disrupting investigations. – Jan 31, 2023