THE first five years of a child's life are crucial for their formative years, and early childhood educators are the "building blocks" during this stage.  
Teacher quality has recently become a hot debate among scholars and policymakers, in particular, what makes a good educator – is it qualifications or teaching methods or both? 
The topic was also heavily discussed during the "The Finland Story: Exporting the Secret of Happiness and Academic Success via a Dynamic Early Childhood Education Model", a session led by His Excellency Sami Leino, Finland's Ambassador to Malaysia and Brunei, at his residence in Kuala Lumpur on Sept 20, 2022.  
SEGi University & College managing director Stella Lau had the honour of joining the distinguished panel of speakers, which includes HEI Schools co-founder and Professor of ECE at the University of Helsinki, Dr Lasse Lipponen.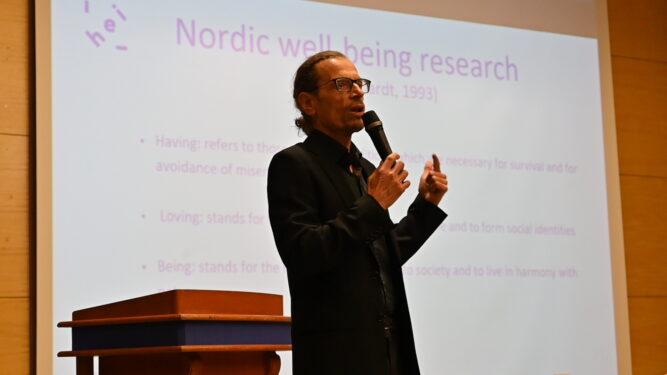 "Early childhood educators should have the necessary qualification. As 'frontliners' in child development, these educators must have all the critical tools to support children in the most important phase of their lives," said Lau.  
Lau noted that there is a rising trend of parents expecting their children to excel academically and in other activities like art, music, ballet and religious studies.  
"With the preschool institutions having to enhance their curriculum, the call for qualified early childhood educators is louder than ever today," she acknowledged. 
SEGi is a long-time advocate of early childhood education, renowned for being a pioneer and trusted provider of Early Childhood Education & Care (ECCE) programmes since 1999.  
A hybrid group of higher education institutions with over 45 years of excellence, SEGi constantly expands its network of established university partners and field experts to inject new perspectives into its academic offerings.  
According to Lau, SEGi's partnership with HEI Schools since had added new strength to its portfolio of programmes.  
Bringing the world's best ECCE system to Malaysian educators, HEI Schools' Teacher Diploma is incorporated into SEGi's Diploma in Early Childhood Education (DECE) programme, enhancing it into a dual diploma in ECCE.  
Upon completion, students will receive the HEI Schools Teacher Certificate on progressive Finnish ECE.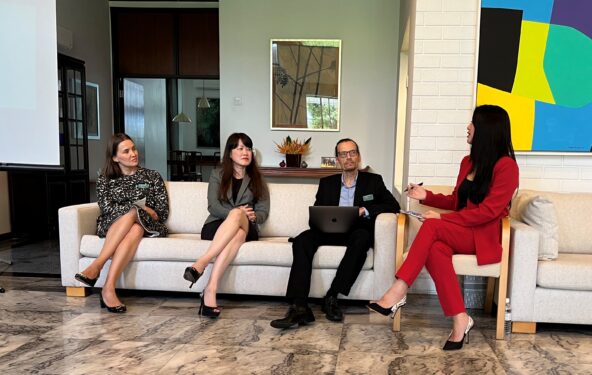 On a side note, SEGi's collaboration with the Whytehouse Education Group produced 12 free virtual lectures last year, the SEGi-Whytehouse Early Years Lecture Series.  
Following its successful running with over 300,000 online views, a new season of the lecture series kicked off on Sept 19, 2022 with Dr Lasse being one of the esteemed guest speakers. 
It should be known that back in 2012, the Higher Education Ministry had revealed that 93% of preschool teachers do not have formal training.  
In addressing the matter – and simultaneously improving the country's education system – the Ministry had launched the Malaysian Education Blueprint 2013-2025, which specified that all preschool teachers must at least have a diploma in ECE.  
In making a recognised qualification accessible for in-service preschool teachers, SEGi now offers a reduced-priced DECE via Accreditation of Prior Experiential Learning (APEL) programmes by the Malaysian Qualification Agency (MQA).  
"I am proud to share that SEGi is the country's first university to offer APEL.Q (Qualifications) for the Diploma in Early Childhood Education programme (DECE)," said Lau. 
Lau shared that the programme is also offered via APEL.A, which enables a pathway for teachers without prior qualification and APEL.C, where teachers can use their work experience to shorten their study duration. 
SEGi stands committed to bringing out "The Best In You, Made Possible" in all its students and adult learners. Its dedication to providing quality education is globally well-recognised.  
Most notably, SEGi has attained the status as one of only 20 universities worldwide and one of only two Malaysian universities to achieve an overall QS 5 Stars Plus Rating.  
It has earned QS 5 Stars rating in eight evaluations, including Teaching, Internationalisation, Academic Development and Employability.  
For more information about all the programmes available at SEGi, visit www.segi.edu.my. – Oct 12, 2022