NOW that he has retired as the 18th Dewan Negara president, Tan Sri Rais Yatim certainly has more time to scrutinise the political scenario in Malaysia, especially in light of the upcoming polls across six states in August.
But don't expect kind words from the Negri Sembilan Bersatu chairman who now deems the country, race and religion as being threatened by "power-crazed politics, crazy theatrics and crazy slogans that are meaningless to the people".
"We've (wrongly) elected a PM (Prime Minister) and ministers who are misguided in their direction, misguided in their intentions and misguided in their struggle," he penned in his latest Facebook post.
"Apparently after seven months, it became clear that the leadership was deranged and had a mental illness. The confusing nature is as if we all have the same rights, are all equal, share the same feeling but languish differently."
In taking a further swipe at Datuk Seri Anwar Ibrahim who is also the Finance Minister, the 81-year-old former information, communication and culture minister claimed that the former "has no clear economic policy, not sensitive to the plight of the people, doesn't know how to govern and doesn't love his own nation."
"(But) he likes to find fault with former leaders who have many virtues and had even saved him (previously)," lamented Rais.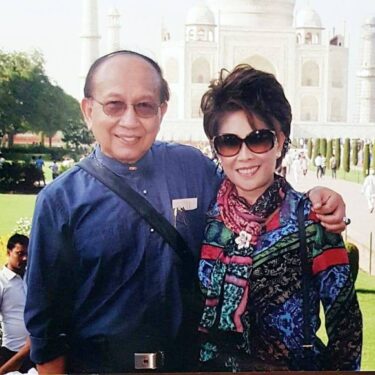 "If Tun M (two-time premier Tun Dr Mahathir Mohamad) did not make efforts and reconciliation, there will be no forgiveness. But he has forgotten all these. He instead claimed that the previous PM had indulged in billion-ringgit corruption. He used wrong information. When he steps down as PM later, he will get his fair share of his misdeeds."
To undo the mistake of "choosing the wrong skipper for the ship", the former Jelebu MP urged electorate for the six states that are going to polls in August "to choose a leader who doesn't lie, who isn't mentally disturbed and who doesn't indulge in theatrics 24 hours a day".
"There is no authentic reflection of the Malays and Bumiputras in the current government. Imagine making Meat and herbal pork rib soup (bak kut teh) as a national heritage. Suffice are koay teow, taufu and bee hoon soup," he teased the unity government.
"Both UMNO and Amanah have to beg and eventually have to go with the flow. The powerful and clever one is DAP because its arguments are accepted by the Madani head (Anwar)."
Added Rais: "Even some of the Chinese and Indian interests of who used to be in BN (Barisan Nasional) have been sidelined. They aren't given one state seat (to contest) thus far. The top leaders of UMNO who are praising DAP have to seek charity to get seats in Penang, Selangor and Negri Sembilan. Malay dignity has in fact melted under UMNO." – June 26, 2023