STATING that he has nothing against his successor Jagdeep Singh Deo, former Penang chief minister II Prof Ramasamy Palanisamy felt that the post should be reserved for an Indian of Tamil origin.
"Although I've nothing against Jagdeep as the newly minted Penang Deputy Chief Minister II, the post was created in the aftermath of the HINDRAF Movement to recognise the Tamil community," the former Perai state assemblyman who quit DAP recently after he was not selected to contest the Aug 12 state poll pointed out in a WhatsApp statement.
"This was why the post was created for Tamils in which I held it for three terms from 2008 to 2023."
For context, Jagdeep who is also the four-term Datuk Keramat state assemblyman was sworn in as the Penang deputy chief minister II this morning (Aug 16).
Previously the local government and housing state exco, Jagdeep took his oath of office after new Batu Maung state assemblyman Prof Datuk Mohamad Abdul Hamid was sworn in as Penang deputy chief minister I.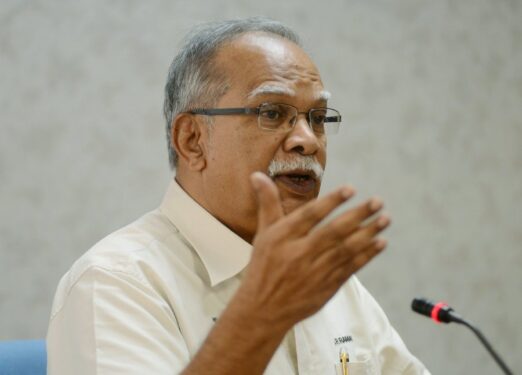 "The DAP state government is a big let-down t0 Penang Indians of whom more than 85% are Tamils," remarked Ramasamy.
"I don't understand why a Tamil who might be made a state executive councillor (EXCO) was not given this post reserved for an Indian of Tamil origin. I suppose this is indication that DAP has little or no regard for the Tamils in the country."
Given the latest development, he urged newly-elected Perai state assemblyman Sundrajoo Somu "who was parachuted from KL (Kuala Lumpur) and who might be made an EXCO in charge of local government and housing to resign in protest".
"This will be big and shameless blemish on the Tamil community in Malaysia. He (Sundrajoo) should have the basic decency and guts to defy the party and the state government in the larger interest of the Indian/Tamil community," opined Ramasamy who himself was a three-term Perai state assemblyman.
"Otherwise, he's just another sycophant to the established interests in the DAP." – Aug 16, 2023