HOME-GROWN human capital management (HCM) solutions and technology provider Ramssol Group Bhd has chalked up a 64.91% jump in revenue for its 1Q FY2022 ended Marrch 31, 2022 to RM8.38 mil (1Q FY2021: RM5.08 mil) – a testament that demand for its services is gradually returning amid economic recovery in the post pandemic environment.
The company has attributed the increase in its revenue mainly to the continuity of projects for the provision of HCM and student management solutions for several new customers in Malaysia since the last financial year.
For the quarter under review, Ramssol posted RM1.04 mil in net profit or 4.9% higher from the RM992,000 recorded in 1Q FY2021.
Based on geographical segmentation for 1Q FY22, Malaysia remains the main contributor to the company's total revenue, contributing 91.17% or RM7.64 mil with Singapore coming in second at RM490,000 (5.86%) and Thailand RM64,000 (0.76%) while other markets contributed RM185,000 (2.21%).
"The economy is re-opening and most of the COVID-19 restrictions have been eased as the country is transitioning into an endemic phase. However, there are still several businesses and educational institutions that have continued work-from-home or home-based study practices," observed group managing director/CEO Datuk Seri Cllement Tan Chee Seng.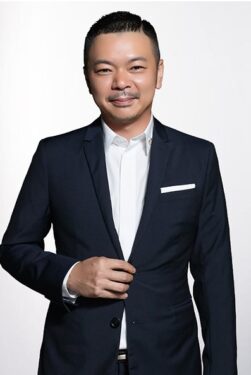 Ramssol continues to see demand for employee engagement and collaboration platforms and have witnessed a surge in demand since the COVID-19 outbreak in 2020. As such, the company will continue to seek opportunities to expand its Feet's and Lark in target markets as these solutions are expected to support financial performance.
"We see demand for digitalisation of HR (human resources) functions in Southeast Asia and are well-positioned to capitalise on the growing adoption of digitalisation and expand our regional footprint in the region," Tan pointed out.
"Additionally, with the increasing adoption of digitalisation, we foresee that both security and seamless connectivity have also become essential in the workplace.
He added that Ramssol's prospects remain positive for its FY2022 as the compsmy will continue to introduce innovative HR tech solutions to its clients as well as to facilitate workplace digital transformation in the region.
Meanwhile, Ramssol's earning per share (EPS) stood at 0.56 sen as of end-March, an increase of 0.03 sen from 0.53 sen recorded in the preceding year's same period.
At the close of yesterday's (May 31) trading, Ramssol was down 1 sen or 2.44% to 40 sen with 374,100 shares traded, thus valuing the company at RM89 mil. – June 1, 2022