THERE is a popular saying: Have confidence in the young, give them a chance and they will surprise you.
Sisters Harsha and Heerraa Ravindran, however, surprised no one after they were featured in Prestige Malaysia's 40 Under 40 2022, an annual list highlighting the work of Malaysia's most successful, innovative and influential young people.
After all, both Malaysian women are pioneers in their respective fields and have long made a name for themselves; setting the bar even higher was only inevitable.
Harsha, a 20-year-old vice-president of finance at the Wharton Undergraduate Entrepreneurship Club, is the youngest on this year's Prestige's 40 Under 40 list.
This young entrepreneur-cum-author co-founded social enterprise and youth movement Ascendance at just 13 years old alongside Mathura Kannan, Sanadtkumar Ganesan and Heerraa.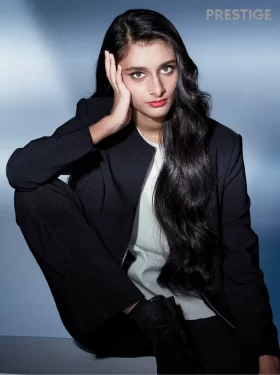 Seven years later, Ascendance has grown to become one of the fastest growing youth movements in ASEAN with Harsha as their current chief executive officer (CEO) leading the team of Gen Zs aged eight to 22.
With their audacious mission to impact #OneMillionTeens by 2025, Harsha has made Malaysia proud in every way.
From leading her generation with Ascendance to maintaining a 4.0 CGPA in her class at the University of Pennsylvania ivy league to even hosting her own show Changing Reality on WQHS radio in the US where she interviews top C-suite executives from Google, Disney, Tik Tok, Goldman Sachs, CBS and many more – Harsha is certainly an inspiration for many.
Renowned singer-songwriter
While Harsha charts her own path in the business and entrepreneurship world, her older sister Heerraa is a renowned singer-songwriter and performer who recently took the nation by storm with her big win in Los Angeles where she received the ICon Award at the Intercontinental Music Awards 2022.
Winning the hearts of Hollywood music executives and judges with her songs, Heerraa, 23, also won "Best in North America" in the pop category, catapulting herself into the global music scene.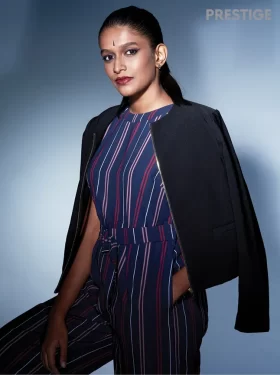 Despite their work and pet projects, Heerraa, like her sister, keeps her grades in check; she earned herself a spot on Harvard University's Dean's List Honors 2021-2022, where she is pursuing a Bachelor of Liberal Arts degree.
Their mother Valsala Krishnan is a proud parent indeed.
"At first, I couldn't even recognize my daughters in the feature; they look astounding," she said as she adoringly looked over them during their photoshoot with Prestige Malaysia.
"For all their hard work and sleepless nights, I am so happy their efforts are recognised."
She added that she could not have raised them to be so focused on achieving their goals if not for their mentors at social business incubator ET Ideas, which exposed them to the entrepreneurial mindset whilst instilling the value of giving back to society.
The rest, of course, is history.
Life is now a fast-paced one for the Ravindran family – with conferences, concert performances, recordings and programmes every other week. 
September is an exciting month for the sisters as Ascendance organises their annual Global Young Changemakers Conference with a staggering 21,000 students registered from 16 countries this year – breaking their own record from last year.
Led by a team of 38 Gen Zs from Kuala Lumpur, Sarawak, Penang, Johor and Selangor (the youngest in their team being just 9 years old), the virtual conference highlights successful young changemakers from around the world to inspire everyday students to discover their ambitions and achieve holistic success as well.
With the intention of guiding their generation, the conference is free for students to register, although there are limited seats left. 
Head over to www.ascendancepro.com/gyccc if you are a teacher, parent or student who would like to be a part of the biggest student-led conference in the world. Registration closes this weekend. Accompanying Harsha and Heerraa on Prestige's 40 Under 40 List are fellow accomplished young Malaysians such as Malaysian gymnast and 2022 Commonwealth Games bronze medallist Izzah Amzan; Kayman Beauty founder and chief executive officer (CEO) Nabella Anuar; Cinematic Sdn Bhd comedian, writer and director Shamaine Othman; Brickhouse Group managing director and co-founder Datin Cristine Bong and many more. – Sept 10, 2022
Main photo credit: theSun