THE DAP Socialist Youth (DAPSY) wants the Higher Education Ministry and universities to relax dress codes and instead focus on improving education quality as well as nurturing talents.
The call came after some students were recently fined by Universiti Teknologi Malaysia (UTM) for not adhering to the university's dress code such as dying their hair or wearing too many earrings.
In the same light, Universiti Utara Malaysia (UUM) has also issued a notice that all male students are required to wear neckties during examinations while all students are required to wear leather shoes before entering the examination hall. The stringent dress codes caused dissatisfaction and were debated among students in both universities.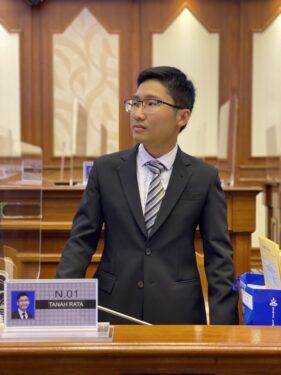 "As the palace of nurturing critical and creative thinking, a university should be committed to producing students who dare question, criticise, innovate, and create new knowledge by building on the existing knowledge," DAPSY's National Varsity Affairs Bureau director Ho Chi Yang hit out in a reaction.
"However, implementing stringent dress codes only creates unnecessary red tape in universities that does not help in nurturing talents."
On the hindsight, Ho pointed to Prime Minister Datuk Seri Anwar Ibrahim and many (male) ministers choosing not to wear neckties at the national level.
"Besides, Dewan Rakyat Speaker Datuk Johari Abdul has also announced a relaxation of the dress code for MPs whereby they will no longer be required to wear ties during parliamentary sittings," justified the Tanah Rata state assemblyman.
"Therefore, both the legislative and the executive branches have demonstrated a strong will of serving people and developing the country instead of adhering to unnecessary formalities."
Ho further argued that an open and progressive society should not impose values or subjective moral judgments on others by the way they dress.
"Moreover, the new government has introduced the 'Malaysia Madani' (Civil Malaysia) concept whereby all Malaysians are to be treated fairly in a democracy," he justified.
"As such, all government agencies and universities should follow in the government's footsteps by embracing progressive values, including respecting students' freedom to dress instead of fanatically implementing stringent dress codes." – Feb 10, 2023