PEOPLE who think they are not easily fooled or cheated may discover too late only after losing their cars and it could be even worse if no compensation or help is given to them for their loss.
Owners could kiss goodbye to their cars under any of the four circumstances described below:
The first is seeing their parked cars reduced to a total wreck after being flattened by a fallen tree or wall, or the vehicle may be swept away by raging flood waters, stuck in a deep ravine, or completely burnt after having accessories shoddily installed that later caused a short-circuit.
Owners may claim from their motor insurance company if their vehicles are covered for natural perils such as floods, storms, typhoons, volcanic eruptions, earthquakes, and landslides. But less than one percent of all motor vehicles in the country are insured for natural perils.
The second is finding their cars missing from where they were parked. If illegally, the police would advise owners to check with the storage yard of city hall or municipal council. If left at a roadside or carpark devoid of traffic, they become easy prey for thieves hunting for the model.
If the stolen car was under comprehensive cover, the owner would have to go through the hassle of making a police report before filing an insurance claim. When compensation is finally offered months later, the sum of money is usually well below the amount expected by the owner.
The third is being robbed of the car and carjacking is all too easy as almost all motorists could be gullible.
The moment drivers sensed their vehicle has been hit, they would get down to inspect the damage as soon as they can and get the driver for causing the damage to compensate.
Carjackers would be cruising to scout for a suitable model without passengers with a meek driver at the wheel as easy target. If the victim's car engine was left running while blaming or negotiating on compensation, an accomplice could easily enter the car and drive it away.
The accomplice could have been hiding in the carjacker's vehicle or arrived riding pillion on a motorcycle. Even if the engine had been switched off, the victim could still be robbed of the car keys together with other valuables such as handphone, wallet or handbag.
Carjacking could also occur at the driveway of popular hotels. It is normal for drivers to rush out of their cars with engine running to open the boot for luggage to be unloaded speedily. When this happens, an opportunist waiting nearby could easily get into the car and scoot off.
The fourth is handing over the car to someone voluntarily and there are several possibilities.
Again, it could occur at the driveway of major hotels where car jockey service is offered and often used by those who could afford it, either out of convenience or when late for an important meeting or major event, as locating an available parking lot would further delay their arrival.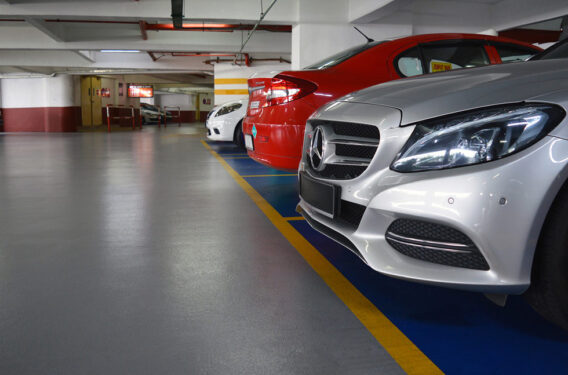 Such apprehensive moments could easily be exploited by someone who pretends to be a jockey and the driver would assume the tag given to him is meant for collecting the car. But when the driver shows the fake tag to other jockeys later, all he receives may just be a puzzled look.
While claims for normal carjacking are entertained by motor insurance companies, it may be difficult to do so if the car is voluntarily handed over to the driver who goes missing together with the car. And it could also be someone known, such as relative, friend, co-worker, or staff.
In any case, it is crucial to know that the standard motor insurance policy does not cover vehicles under private registration be used for hire or reward. And it is also against the rules and regulations even for commercial vehicles be used for other services they are licensed for.
In recent years, many car sharing platforms have appeared in the local scene and there is no shortage of gullible car owners handing over their vehicles to be rented out to customers they may not get to meet, as bookings are easily made using mobile apps.
The business model of car-sharing firms is like those in e-hailing. They provide an online platform with car owners and customers bearing the risks.
Car rental business is as risky as it is rewarding. Large car rental companies insure their entire fleet under third-party instead of comprehensive cover, as the premiums saved would be more than enough to pay for the loss of a few cars and repairs for all collision damage in a year.
Cars rented from small or roadside operators are largely individually owned. In the event of a road accident, the police report could be made by the owner instead of the customer that was driving the car, either to deceive the insurance company or avoid trouble with the authorities.
I would never drive an unlicensed rental car as there is no third-party cover for property damage that could exceed a hundred thousand ringgit, and third-party injuries could amount to millions of ringgit in compensation for death, permanent disablement, and loss of income for life.
Likewise, I would never offer my private car to be rented out by any car-sharing app, as I could be exposed to many risks, not just losing the car.
Although I may still be gullible to other things, I will make sure it won't be for driving an unlicensed rental car or renting out my private car. – Jan 19, 2023
YS Chan is master trainer for Mesra Malaysia and Travel and Tours Enhancement Course and an Asean Tourism Master Trainer. He is also a tourism and transport business consultant.
The views expressed are solely of the author and do not necessarily reflect those of Focus Malaysia.
Main pic credit: The Star