A THINK tank has recommended that the government remove the RM1 and RM5 charges for outpatient and specialist care respectively at Health Ministry (MOH) facilities.
According to the Galen Centre for Health and Social Policy, people should not need to pay anything at the point of registration for treatment at a public healthcare facility as these charges keep alive the "fiction" that the cost of healthcare in Malaysia is cheaper in government facilities and mislead the public.
"They are also inadequate for meaningful cost recovery. We believe that removing these charges will open the way to meaningful discussion and facilitation of future reforms in healthcare financing," said Galen Centre chief executive Azrul Mohd Khalib in a statement today (Oct 3).
Healthcare financing is among the five critical areas the Galen Centre has called for increases in investment, saying conversations regarding healthcare should be centred around meeting the current and future needs and challenges of Malaysians.
Other critical areas include non-communicable diseases (NCDs), aged care, reproductive health and epidemic outbreak preparedness and response.
On NCDs, Azrul pointed out that Malaysia is amid an NCD crisis, of which diabetes is one such disease, and that there are now almost 5.5 million people living with diabetes in the country.
"A recent MOH – World Health Organisation report showed that six years ago, the annual direct healthcare spending for this disease was RM 4.38 bil and is the highest compared to cardiovascular disease (CVD) and cancer," he remarked.
"For every ringgit spent on the three NCDs, 45 sen goes to diabetes, 41 sen goes to CVD, and 14 sen to cancer.
"We propose introducing co-payments of up to 30% of actual cost for the treatment of diabetes. This will help people increase their adherence to treatment, reduce wastage of highly-subsidised medication, and reduce the likelihood of developing further complications such as end stage renal disease or kidney failure. This move alone could save thousands of lives."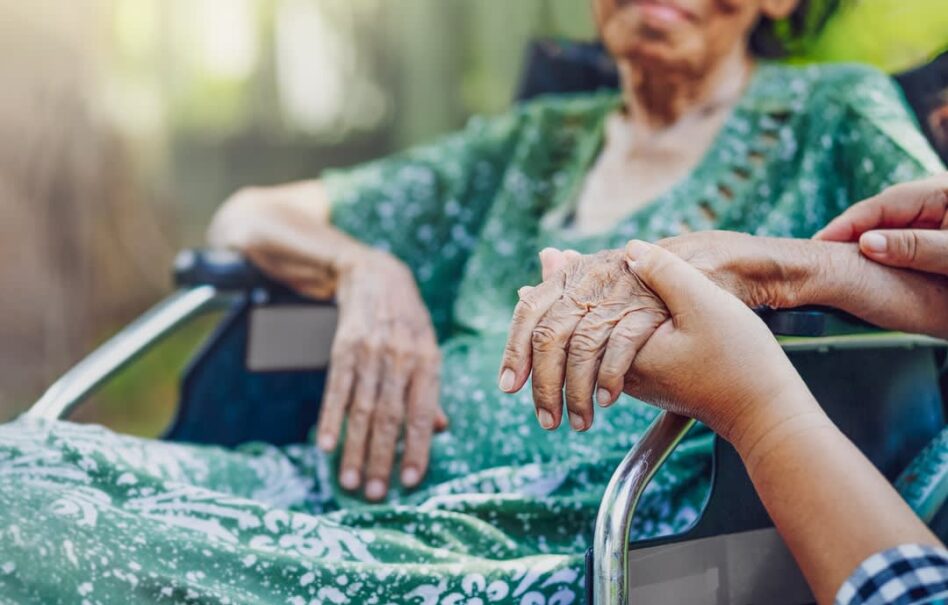 Azrul also said Malaysia has been deemed ill-prepared to deal with the needs and consequences of a growing ageing population.
"The reality is that the future is already upon us. Aged and long-term care facilities and relevant essential services remain limited, mostly confined to urban centres, and concentrated to private providers or dependent on already stretched families and households," he noted.
"There continues to be a lack of clarity on which ministry should take the lead on aged care, and the care economy.
"There is an unsustainable dependence on informal care, such as families. As a result, many older individuals among us are now vulnerable to or suffering from neglect, substandard care, and even abuse.
"The government needs to immediately make improving aged and long term care a priority in Budget 2024. We recommend introducing a national scheme for those above the age of 40 to fund aged and long term care, similar to what is implemented in Japan."
Touching on the issue of unintended pregnancy, Azrul acknowledged that this is not just a problem faced by teenagers, unmarried women or poor women from disadvantaged backgrounds.
"Being able to plan or decide one's pregnancy enables women to take control of their futures, so that they can finish their education, get better jobs, and not be trapped in a cycle of grinding poverty and deprivation. It affects everyone," Azrul emphasised.
"Unintended pregnancies are a national concern. This Budget should have an increased allocation to strengthen essential reproductive health services in the MOH and National Population and Family Development Board (LPPKN) which include providing equal access to contraceptives for both married and unmarried individuals."
As for COVID-19, Azrul asserted that the pandemic has demonstrated the value and merit of investing in public health systems that are effectively able to respond to emerging diseases, outbreaks and epidemics.
He said the Disease Control Division of MOH needs increased investments in capacity and expertise to prevent, detect and manage future epidemics, adding that this means investing in training more epidemiologists, public health specialists, infectious disease experts, and increasing diagnostic laboratory capacity.
"Waiting for an outbreak to hit before doing so, would be too late and could cost the country billions. Previous budgets seem to not have recognised this urgent need or learnt from the COVID-19 emergency," he observed. – Oct 3, 2023
Main pic credit: The Star