BERSATU information chief Datuk Wan Saiful Wan Jan will be one of two people who will be charged in connection with the Jana Wibawa programme this morning (Feb 21).
The Tasek Gelugor MP will be charged alongside businessman Adam Radlan Adam Muhammad at the Kuala Lumpur Sessions Court at 9am. Adam Radlan is a cousin to Datuk Muhamad Adlan Berhan who is son-in-law of Bersatu president Tan Sri Muhyiddin Yassin.
A Malaysian Anti-Corruption Commission (MACC) source confirmed that Wan Saiful has been arrested and will be charged in court today in relation to the Jana Wibawa initiative.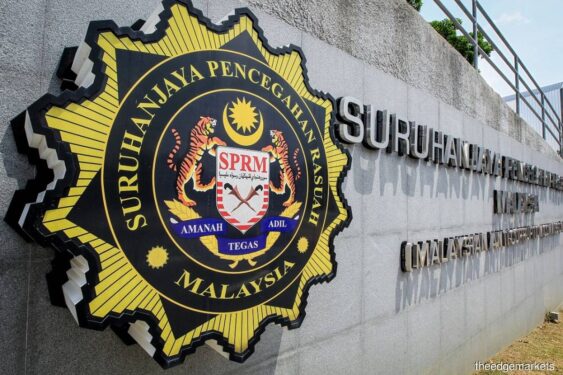 Several Bersatu sources also confirmed to Malaysiakini that Wan Saiful had gone to the MACC headquarters in Putrajaya today to facilitate investigations. One source said he had gone to he MACC at 8pm and has been uncontactable since.
Citing the Kuala Lumpur Sessions Court's list of criminal matters scheduled for Tuesday, theedgemarkets.com reported that Wan Saiful is to be charged before judge Rozina Ayob at 9am today while Adam Radlan's case is listed under Sessions Court judge Suzana Hussin's court at the same time.
MACC had on yesterday (Feb 20) sent out a media invitation to cover the charging of two unnamed individuals in connection with the Jana Wibawa programme. The identity of both individuals was withheld as per normal practice with such invitations.
Jana Wibawa which is the abbreviation for Program Jana Ekonomi Pemerkasaan Kontraktor Bumiputera Berwibawa was a scheme to improve the capacity of Bumiputera contractors in the construction industry as well as to expedite project execution to spur the nation's economic recovery post COVID-19.
Jana Wibawa involved 56 projects that were issued letters of acceptance with a total project value of RM6.3 bil, according to Minister in the Prime Minister's Department (Law and Institutional Reform) Datuk Seri Azalina Othman Said.
"However, a few of the letters of acceptance involved family members of top leaders from a certain political party. So far, the MACC has yet to ascertain the value of those projects," she said in a parliamentary written reply yesterday (Feb 20) to a question by Bagan MP Lim Guan Eng.
The former finance minister had asked how many projects under the scheme have been implicated in abuses of power and what the value of those projects is.
Last week, the MACC had also summoned former premier Muhyiddin to record his statement regarding Jana Wibawa. It was reported that Muhyiddin was among individuals being investigated by the agency over the matter, but he has claimed that he was called in to give his statement and not as a suspect.
Aside from the Perikatan Nasional (PN) chairman, International Trade and Industry Minister Tengku Datuk Seri Zafrul Abdul Aziz who was the finance minister during Muhyiddin's administration had also confirmed that MACC had summoned him up over Jana Wibawa.
"Some media asked me about Jana Wibawa. [There is] nothing to hide and I am always ready to testify if asked to do so," he had penned on his Facebook page late Sunday (Feb 19).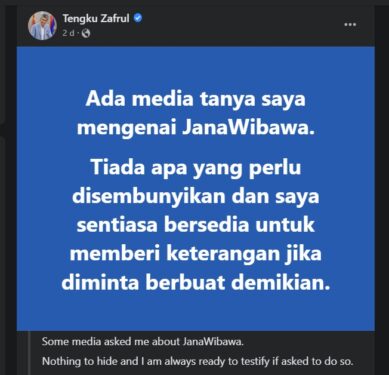 On Feb 15, the government announced that RM5.7 bil worth of rural development projects under the Jana Wibawa scheme had been postponed to facilitate a review as to whether they were awarded in accordance with procurement process and governance requirements set by the Treasury. – Feb 21, 2023