DESPITE the risks of high inflation and hikes in interest rates that may reduce consumers' disposable income and spending, the retail industry is expected to remain buoyant throughout the rest of the year.
Malaysia's retail sales surged 62.5% in Q2 2022 (Q1 2022: 18.3%). All retail sub-sectors recorded positive growth as the industry posed a steady recovery since the opening of businesses after the Movement Control Order (MCO).
As of Q3 2022, the retail stock increased by 1.2 million square feet with the completion of Phase 2 of IOI City Mall in Putrajaya and Setia EcoHill Mall in Semenyih, Selangor.
However, as retailers are still adjusting their business plans, take-up for new space has been slow, resulting in a lower occupancy rate in Q3 2022 at 80.7%, according to Nawawi Tie Leung Property Consultants.
Even so, Nawawi Tie expects the gradual recovery in the labour market and influx of international tourists to further boost the retail market, which has seen sales recovery as consumers return to their usual lifestyles by shopping at physical stores. 
"As (this) shopping behaviour normalised, the retail industry in the post-COVID-19 pandemic saw the notable opening of food and beverage (F&B) outlets in malls and also shop office environments," it said in its Q3 2022 report on the real estate market.
"Naming a few, Kenny Hill Bistro opened at Four Seasons and the llaollao flagship store opened at Pavilion Kuala Lumpur (the world's largest flagship store).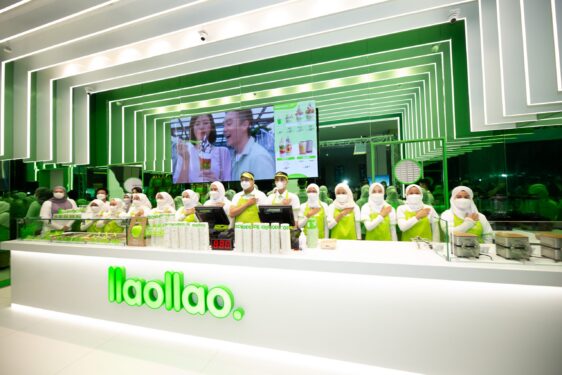 "More outlets are coming… (and) additionally, many boutique F&B outlets have also opened to respond to the customers' need to socialise."
Besides that, the Government in August passed the Sales Tax (Amendment) Bill 2022 with a provision to impose a flat 10% sales tax on low-value goods priced below RM500 which are purchased online and delivered to Malaysia by vendors registered with the Finance Ministry.
"Targeted for implementation on Jan 1, 2023, the Government expects an additional RM200 mil in tax revenue per year from this initiative, (which gives) fair treatment to local traders as locally-produced goods are subject to sales tax," said Nawawi Tie. 
In making its "buoyant" forecast, Nawawi Tie also pointed to the Malaysia Retailers Association (MRA) and Malaysia Retail Chain Association's (MRCA) projection of an average growth rate of 61.7% for Q3 2022 and the Retail Group Malaysia's (RGM) revised annual retail growth rate upwards for the full year 2022 at 31.7% (from a previous estimate of 13.1%).
"Leasing market picked up slightly"
As for the office industry, Nawawie Tie said the leasing market picked up slightly at the weaker momentum in Q3 2022.
It noted that rising building material costs and labour shortage issues continued to affect the construction sector, which saw no new completion of office buildings in Kuala Lumpur in the quarter under review.
The city's average occupancy, however, continued to improve this quarter, mainly driven by relocation demand from finance, technology, healthcare and public sectors.
"During the quarter under review, the less-than-expected office demand in Kuala Lumpur Golden Triangle (KLGT) resulted in downward pressure on the rentals, from RM6.82 per square feet (sq ft) per month to RM6.68 per sq ft per month.
"On the other hand, rentals remained resilient for prime office buildings KL Sentral/Mid Valley, at RM7.02 per sq ft per month. The rentals for secondary office buildings in KLGT remained unchanged at RM4.82 per sq ft per month."
As employees continue to demand better workplace experiences, Nawawie Tie said it expects to see some flight-to-quality movements in the near term for companies to retain and attract talents by incorporating environmental, social and governance (ESG) elements and wellness features.
"However, the prolonged supply chain disruption and continued rise in inflation could lead to higher fit-out costs, slowing the occupier's decision-making in committing to new space," it forecasted. – Oct 29, 2022
Main photo credit: Reuters