PRIME Minister Datuk Seri Ismail Sabri Yaakob has an unenviable task to unveil latest by Oct 6 that the 15th General Election (GE15) will not be held in 2022 in view of the monsoon and floods season or nobody will be interested in the Budget 2023 when it is tabled the following day (Friday, Oct 7).
Veteran lawmaker Lim Kit Siang nailed down such concern given the only question hanging in the minds of Malaysians by then is "whether Parliament will be dissolved".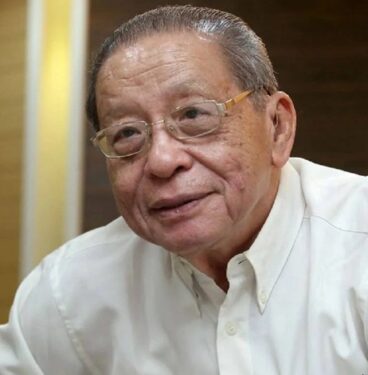 "In Johor, the floods have started," decried the 81-year-old Iskandar Puteri MP in his blog.
"If Ismail Sabri is so irresponsible as to seek the consent of the Yang di-Pertuan Agong for the dissolution of Parliament after Budget 2023 is presented, the King will have two solid grounds to decline to give his consent."
They are:
Parliament should not be made an object of mockery or political games but be allowed to debate and pass Budget 2023 unless there is a vote of no confidence in Parliament on the PM and it is not possible to find a person to be the next PM; and
The monsoon and flood disasters last year cost 54 lives and loss of RM6.5 bil of property, public and personal.
Yesterday (Sept 25), Environment and Water Minister Datuk Seri Tuan Ibrahim Tuan Man said it was not suitable to hold GE15 this year as heavy rains and floods are expected to occur in mid-November.
He said that based on weather forecasts issued by the Malaysian Meteorological Department, the country would receive more rainfall in mid-November than in any other month.
Henceforth, Kit Siang said the time has come for Ismail Sabri to decide whether national interest takes greater and overriding priority or that of the "court cluster" in the UMNO leadership.
"The time now is for all preparations to be focussed on the national disaster that will take place when the monsoon and floods season is in full swing to ensure the minimum loss of lives and property," asserted the DAP supremo.
"It will be a terrible indictment on the premiership of Ismail Sabri if the worst floods in the nation's history take place during his tenure as PM for it will wash away  not only his Keluarga Malaysia slogan but  all the things he had done." – Sept 26, 202