A FOREST carbon study license was issued to SaraCarbon Sdn Bhd (SaraCarbon) today during the Asia Carbon Conference 2023 (ACC2023) held at a major hotel in Kuching by Sarawak Premier Tan Sri Abang Johari Tun Openg.
SaraCarbon is the first organisation in Sarawak to receive a forest carbon study permit which will allow the company to study the potential of undertaking a carbon-nature-based project in Marudi within Samling's industrial tree plantation area.
"This forest carbon study permit will allow the development of a project which is potentially a game-changer in driving Sarawak's pivot towards a green economy. Our project in Marudi is aligned with the Sarawak government's objective to reduce greenhouse gases and to provide a new source of revenue for Sarawak," revealed Samling Strategic Corp Sdn Bhd's CEO Lawrence Chia. 
"We appreciate the government's confidence in SaraCarbon and in our expertise and capabilities within this space. We are fully supportive of the government's forest carbon policy which will see Sarawak pursue a new direction in forest management, planting even more trees and restoring degraded forests."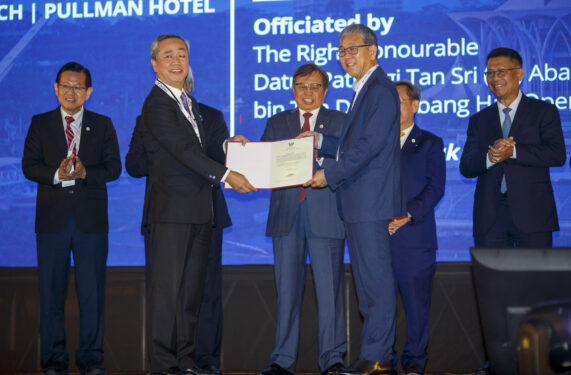 Added Chia: "Climate change pressures require us to deploy every feasible option at our disposal. We believe forest carbon initiatives hold the potential for the Sarawak Government to develop a new sustainable source of revenue."
The ACC2023 is the first industry leadership conference for carbon offsetting, trading, and carbon capture and utilisation storage (CCUS) in Malaysia. 
The conference is organised by Argus Media in collaboration with the Sarawak government and host sponsor Samling Group, and is supported by Business Events Sarawak and Petroleum Sarawak Bhd.
The Samling Group is a Malaysian conglomerate with diverse business interests from forest resource management to oil palm plantation, property development and automotive business in various countries globally. Established in 1963 and headquartered in Sarawak, it currently has more than 20,000 dedicated employees across its international footprint. – March 15, 2023