PENANG Chief Minister Chow Kon Yeow has offered some words of wisdom to Kedah Menteri Besar Datuk Seri Muhammad Sanusi Md Nor to be careful with his speech which has indirectly disputed the position of the Yang di-Pertuan Agong (YDPA) as the custodian of states without a king.
In fact, the Penang State Legislative Assembly (DUN) which convened on Tuesday (March 7) had unanimously supported a motion without notification pertaining to Sanusi's extremist speech that cast doubt about the sovereignty of Penang.
As such, Chow warned the Kedah PAS Deputy Commissioner I to be careful given the statement he had issued could lead him to an offence under the Sedition Act because he had indirectly disputed the position of the YDPA. He also gave Sanusi a lesson in history.
"The Kedah Menteri Besar has acted inappropriately by relying solely on the book Kedah 1771-1821: The Search for Security and Independence authored by R. Bonney as evidence involving the dispute," explained Chow who is also the DAP's Penang state chairman.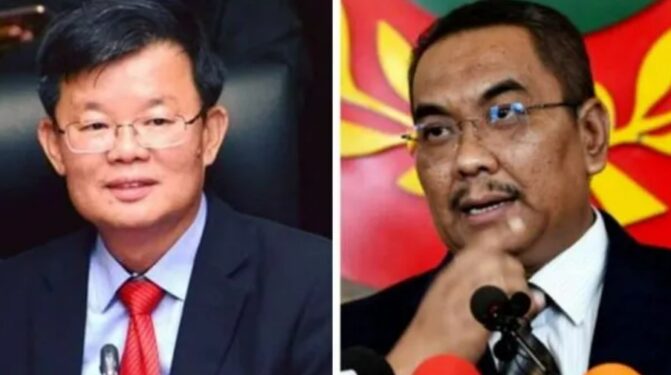 "It should be noted that Article 1(2) of the Federal Constitution and Article 71 read together with the Eighth Schedule provides the legal recognition of Penang as a sovereign state after its status as a Straits state was dropped through the independence process."
Chow further elaborated his thoughts to the Pakatan Daily news portal: "A total of 1.8 million Penangites are loyally defending the Federal Constitution and the state of Penang. Therefore, Sanusi's extreme and openly incendiary speech that doubts Penang's sovereignty has sparked dissatisfaction among people of this state."
Chow also disputed Sanusi's statement as indirectly proven that he disputed the absolute authority of the YDPA who had agreed to appoint the Penang Governor.
Additionally, he said Sanusi's statement also contradicted Article 4 of the Federal Constitution which states that the Federal Constitution is the main law in this country.
Previously, the Kedah Menteri Besar had on several occasions questioned the sovereignty of the Penang state with the matter also challenged by Bagan MP Lim Guan Eng who was also Penang's former chief minister so that the matter could be taken to court.
However, it did not become a reality even though challenges were made up to the Parliament session.
On March 7, the Penang state assembly passed a motion for Sanusi to retract and apologise for his statement disputing the state's sovereignty. – March 9, 2023