SARAWAK activist Peter John Jaban has questioned the continuing requirement for children of mixed marriages to 'apply' for the Sarawak native status following the Interpretation (Amendment) Ordinance 2022.
While appreciating the overall direction of the legislation, he is among many Sarawakians who predict that this will become an unnecessary obstacle in the recognition of such status and the provision of native land titles.
"With one native parent, these children are native by birth and the various agencies should be recognising this automatically," Jaban pointed out in a statement.
He further lamented: "For years, mixed children and their native parents have been put in the insulting position of justifying their belonging in their own community to a panel of 'experts'. I have heard stories of natives, raised in their ancestral villages being 'tested' on their language skills and on their knowledge of the customs.
"All so that a group of strangers can decide if their children are worthy of native status. We had all hoped that this would come to an end."
Jaban was commenting on the statement by Deputy Minister in the Sarawak Premier's Office (Law, MA63 and State-Federal Relations) Datuk Sharifah Hasidah Sayeed Aman Ghazali that native status has never been automatically granted to those born from inter-marriage between a Sarawakian native and non-native.
"Any child born into inter-marriage between a Sarawak native and a non-native is not (automatically) native. He or she has to apply for it if they wish to be recognised as a Sarawak Native," she told The Borneo Post.
"Prior to the (upcoming) enforcement of the Interpretation (Amendment) Ordinance 2022, such child had to apply before the Native Court of Sarawak to be deemed a native under the Native Courts Ordinance 1992 and its rules."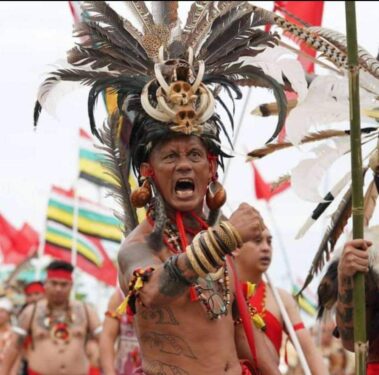 Burdensome
According to Jaban who is also the Global Human Rights Federation (GHRF) deputy president, the said requirement could prove to be problematic in many ways.
"Firstly, the fee could be punitive for impoverished or marginalised community members. Secondly, this continues to suggest that there is some kind of continuing assessment by the district office and other government agencies," he contended.
"No details have emerged yet as to what this 'application process' entails and requires. We do not want to see a repeat of the statelessness issue in which genuine natives under this new legislation remain in limbo."
Worse still, Jaban is concerned that such administrative requirement will lead to administrative backlog as prevailed in so many cases before.
"The various agencies need to commit to processing the applications without delay, otherwise there will be no change on the ground as natives wait years, even decades, before their cases are heard," he noted.
"This is reminiscent of the issues surrounding Native Territorial Domain under Section 6A of the Land Code. If these people are natives under the law, then the onus should be on the government to recognise them immediately and furnish them with all their rights." – Sept 20, 2023
Main pic credit: The Star