VETERAN lawmaker and DAP supremo Lim Kit Siang has re-lived the legacy of now dementia-stricken fifth prime minister Tun Abdullah Ahmad Badawi who once spoke of the need to have a "Justice Bao" in Malaysia to fight corruption and abuses of power which never came about.
A former Opposition leader himself, Kit Siang is now calling on Sarawak voters to avail themselves as "Justice Bao" during the 15th General Election (GE15) "by sending the corrupt to jail and to free the innocents".
"This is important because corruption is most rampant today in six decades of Malaysian history," he pointed out in a media statement issued in Kuching. "We do not want to lose out to China, India and Indonesia in the battle against corruption and to have a honest and non-corrupt government."
To the uninitiated, "Justice Bao" whose real name is Bao Zheng (March 5, 999 – July 3, 1062) is honoured as the cultural symbol of justice in Chinese society.
As a judge, Bao consistently demonstrated extreme honesty and uprightness with actions such as sentencing his own uncle, impeaching an uncle of Emperor Renzong's favourite concubine and punishing powerful families.
During his years in office, Bao gained the honorific title "Justice Bao" due to his ability to defend peasants and commoners against corruption or injustice.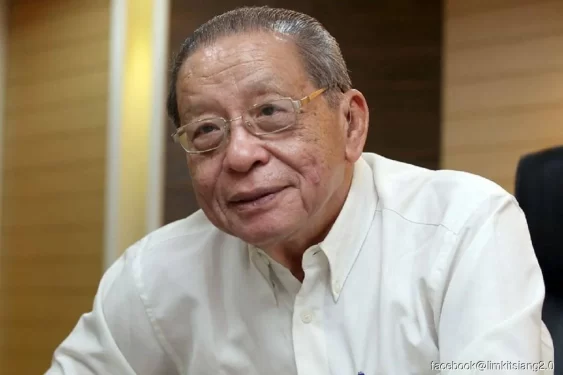 The Iskandar Puteri MP went on to remind Sarawakian voters as to how Barisan Nasional (BN) chairman and UMNO president Datuk Seri Ahmad Zahid Hamidi has made an infamous speech at the 76th MIC annual general assembly on the same day Parliament was dissolved on Oct 10.
The speech read: "Candidates from MIC, UMNO, MCA and PBRS (Parti Bersatu Rakyat Sabah) have to win in a dominant fashion. It's now or never. This election is the mother of all general elections. If we fail, our fate will be worse than the last election.
"Right now, only I will be charged, Tok Mat (UMNO deputy president Datuk Seri Mohamad Hasan), you are on the waiting list, Vicky (MIC president Tan Sri S.A. Vigneswaran) don't laugh, you are also included. What more (MIC deputy president Datuk Seri M. Saravanan?
"(MCA president Datuk Seri Wee) Ka Siong? They won't forget you. You will be charged as well. Hisham (Defence Minister Datuk Seri Hishammuddin Hussein), don't smile. To avoid this, we have to win in a dominant manner, my brothers and sisters."
"I believe that the overwhelming majority of thinking Malaysian voters cannot agree with Zahid that the GE15 is to protect UMNO and BN leaders from being sent to jail for their corruption offences," added Kit Siang. – Oct 25, 2022
Main photo credit: Wu Tang Collection