SETIA ALAM is one of the fastest growing locales in Selangor with acres of previous industrial land being converted for residential, retail and commercial purposes.
Unlike other mature locations in the Klang Valley, Setia Alam benefits from being a carefully planned township with areas specifically designated for sports, leisure and entertainment, making it a truly integrated and self-contained development.
Here are some of the reasons why Setia Alam has become the preferred location for many property buyers:
Multi-ethnic population
Greater Shah Alam (where Setia Alam is located) was once viewed as a predominantly Malay enclave with large swathes of Malay Reserve Land.
However, the demographic has changed to one that is more mixed with people from all ethnic backgrounds flocking to be part of well-planned, modern townships like Setia Alam.
According to research, Setia Alam's population has almost doubled to 110,000 between 2000 and 2010 with the number now closer to 150,000 to reflect the township's popularity.
Research also indicates the ethnic make-up now consists of approximately 70% Chinese, 20% Malay and the remainder, Indian and other races.
With new housing developments targeting younger demographic, commercial activities have grown and Setia Alam's growing population reflects this increased diversity.
Amenities aplenty
Surveys have indicated that Setia Alam is hugely popular among families with young children because of the availability of relevant amenities. Top of the list is access to quality education with a host of international and public schools in the vicinity or nearby Shah Alam.
This list includes the Peninsula International School Australia (Malaysia Campus), Peninsula Private School and Tenby International Schoo, while higher education needs are serviced by the likes of KDU University College and the Management and Science University (MSU).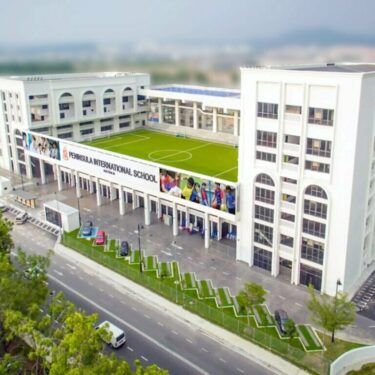 There are also plenty of malls to provide wholesome family entertainment and F&B (food & beverage) options. These include the Setia Alam Mall, Central i-City Mall and Space U8 Mall with each providing endless stream of leisure options to meet the demands of every age group.
Award-winning potential
Setia Alam and nearby Setia Eco Park townships have won a number of awards locally and internationally, including the World's Best Master Plan Development for Setia Eco Park in FIABCI International Prix d'Excellence Award 2007 held in Barcelona, Spain.
In 2013, Setia Alam won the FIABCI World's Best Master Plan Development award held in Taichung, Taiwan. This bodes well for investors as property prices of such lauded developments are likely to increase over the coming years.
With Setia Alam's attractiveness no longer a secret, opportunities to own a property within a reasonable price range is becoming increasingly difficult.
This is evidenced by the popularity of the residential towers in one of the developments in Setia Alam – edusentral – with only the latest Harvard Suites still available as the rest have been fully snapped up.
For a chance to own property in Setia Alam, kindly visi: https://www.edusentral.net/. – Aug 11, 2023