RETIRED DAP supremo Lim Kit Siang has ruled out Parti Warisan president Datuk Seri Mohd Shafie Apdal as a Prime Minister (PM) candidate premised on the notion that the 15th General Election (GE15) is to choose the 10th PM of Malaysia and form the Federal Government in Putrajaya as opposed to selecting "the Sabah Chief Minister or the Sabah state government".
"I do not question the right of Warisan to field candidates in Peninsular Malaysia although their candidates in Peninsular Malaysia will be fighting to save or lose their deposits," the veteran lawmaker pointed out in his speech in conjunction with the announcement of Sabah's Pakatan Harapan (PH) candidates by the coalition's chairman Datuk Seri Anwar Ibrahim in Tuaran yesterday (Oct 31).
"(However), it is important that the voters of Sabah understand that the election on Nov 19 is a parliamentary election to choose the 10th PM of Malaysia and form the Federal Government in Putrajaya – and not to choose the Sabah Chief Minister or to choose the Sabah state government."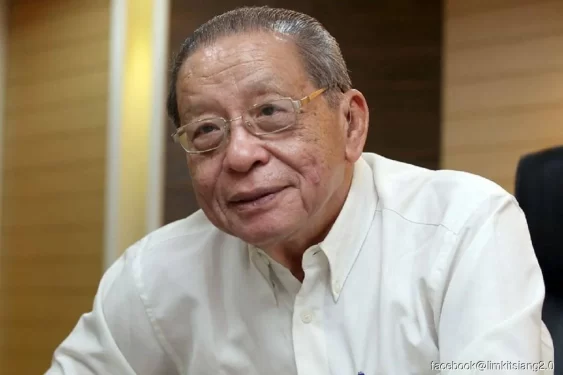 Instead, Kit Siang called on every voter in Sabah to vote for Opposition leader Anwar to be the next Malaysian PM instead of Barisan Nasional (BN) chairman Datuk Seri Ahmad Zahid Hamidi, Perikatan Nasional (PN) chairman Tan Sri Muhyiddin Yassin or PAS president Tan Sri Hadi Awang.
"He (Anwar) is the only PM candidate who appreciates that Malaysia is a plural society with many races, languages, religions and culture, hence an asset and not a liability for Malaysia to be a great world-class plural nation," justified the incumbent Iskandar Puteri MP who has announced his retirement from politics in March after a political career spanning 57 years.
Although UMNO and the BN coalition are using caretaker PM Datuk Seri Ismail Sabri Yaakob as the "poster boy" in GE15, Kit Siang reiterated that he does not expect that the former to be "himself convinced that he will be the PM if UMNO and BN wins the GE15".
As for Zahid, Kit Siang claimed that the UMNO president wants to turn "Malaysia into an international outcast".
"Malaysia became an international joke when the whole world regards the monstrous 1MDB (1Malaysia Development Bhd) financial scandal as 'kleptocracy at its worst' but not in Malaysia under UMNO-BN rule," justified Kit Siang.
"Malaysia will become a bigger international joke when the mastermind of the 1MDB scandal, (Datuk Seri) Najib Razak, walks out of Kajang Prison a free man without fully serving his 12-year jail sentence and paying his RM210 mil fine."
As for Muhyiddin, Kit Siang said the former is responsible for the backdoor government which toppled the democratically elected PH government in 22 months while Hadi "could say the wildest lies and falsehoods, the latest of which is that DAP is communist".
"Is Hadi suggesting that former PAS leaders like Fadzil Noor and Nik Aziz were so un-Islamic and communistic as to co-operate with DAP in their times?" asked Kit Siang. – Nov 1, 2022
Main pic caption: Sinar Harian