FEDERAL Territories Minister Datuk Seri Shahidan Kassim said he is prepared to give a detailed explanation about the flood mitigation measures in the capital city after eight residents said they would be suing Kuala Lumpur City Hall (DBKL) over the matter.
According to Bernama, Shahidan said the flash flood mitigation measures in the capital had undergone audit procedures and some of the mitigation measures had been completed while others were underway.
In the meantime, the Federal Territories Ministry is collaborating with the Department of Irrigation and Drainage (DID) to conduct detailed control measures in more than 30 "hotspots" around the city to ensure that flash floods do not occur, especially in the upcoming monsoon season.
Shahidan explained that his ministry and the DID were preparing from various aspects to face the possibility of an extraordinary rainfall situation, including drainage and rain catchment systems, in addition to preparations for the evacuation of flood victims.
"But if you want to ask in writing or take legal action, then we have to answer according to the law. This involves an audit, where the Auditor-General (A-G) will query and so on.
"If they still want to sue because they want publicity, then it is their right. If they want an explanation, they can come and see me tomorrow or even tonight," he told reporters on the sidelines of an event last night (Sept 25).
It was reported yesterday that eight residents living in Kuala Lumpur, including prominent lawyer Datuk Ambiga Sreenevasan, will be proceeding with their lawsuit against DBKL over the local authority's "outdated" plan to mitigate flash floods.
This after the AG last month highlighted several failures on the part of DBKL to carry out flood mitigation projects proposed in its flood master plan for this year.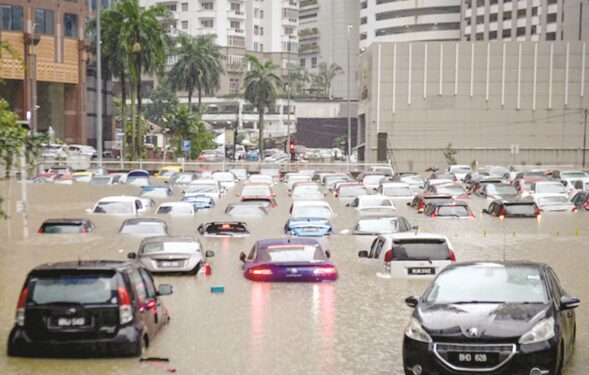 Letter of demand
On Monday (Sept 19), the eight sent a letter of demand (LOD) to DBKL to gain information on flood mitigation plan updates in the capital city.
In response, DBKL on Thursday (Sept 22) issued a press statement to say that there is an existing plan for this year and that it, alongside relevant agencies, is mitigating floods based on this plan. 
However, lawyer Lim Wei Jiet, representing the eight, said DBKL's Pelan Tindakan Banjir Kilat 2022 does not contain "adequately-detailed information" on its flood mitigation strategy for the city.
In a statement yesterday, he said doing so would allow for meaningful engagement, scrutiny and accountability by the public. 
Besides that, the plan, which was published in May 2022, was drafted before the Auditor's General's Report 2021 was released in August 2022 – and does not take into account the multiple weaknesses identified by the AG, which he said is crucial to mitigate flooding in Kuala Lumpur. 
"Simply put, the Pelan Tindakan Banjir Kilat 2022 is an outdated plan which is inadequate to deal with the incoming monsoon season," said Lim.
"For the above reasons and due to the gravity and urgency of the matter, we have no choice but to file the suit in court," he added.
The last time several areas in the capital were hit by flash floods was in April and May following a downpour. – Sept 26, 2022
Main pic credit: Bernama