SHANGHAI Business Media has launched its ShangHai Honorable Women Entrepreneur Business Award 2023 at Media Prima Bhd's headquarters in Jalan Riong, Kuala Lumpur recently.
This is a concerted move by the media firm to highlight the many contributions of women entrepreneurs in the country.
The event is also designed to empower and encourage younger women to take a more active role in the nation's economy.
Women make up 50% of Malaysia's population yet the country has one of the lowest female labour force participation rates among upper middle income countries, according to the United Nations (UN).
Malaysia's female labour force participation rate stands at 55.6% (as of July 2022) while male labour force participation rate is 82.5%. The World Economic Forum (WEF) World Gender Gap Index which assesses countries on how well they distribute opportunities among their male and female population has also ranked Malaysia 103rd out of 146 countries.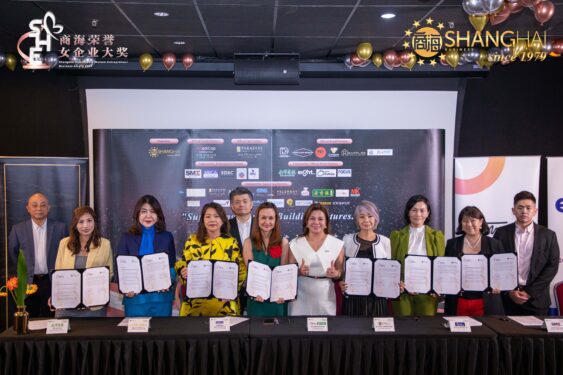 To address these figures, the ShangHai Honorable Women Entrepreneur Business Award 2023 was launched with the aim of highlighting and celebrating the accomplishments of business women. Awards will be handed out to recognise achievements in various fields with recipients of the awards to be unveiled in December 2023.
It is hoped that the awards will be an annual event which will help boost female participation in the nation's economy. Given that the nation's economy is still recovering from the effects of the pandemic, greater female participation is one way to fuel this recovery.
Above all else, the ShangHai Honorable Women Entrepreneur Business Award 2023 is expected to boost female participation at board room level with Bursa Malaysia recently highlighting the lack of women representation at that level.
By highlighting capable and dynamic women business personalities, ShangHai Business Media hopes that more public listed companies will see fit to add more qualified women in top management positions.
FocusM is an official media partner of ShangHai Business Media with both leveraging on each other's core audience to expand their respective markets.
For more information on the event, kindly contact Jasmine Gan at 017-243 4151. – Sept 26, 2023