IT was a double commemoration event at L40 of HCK Tower with ShangHai Media Sdn Bhd signing two memorandum of understandings (MOUs) to signal exciting collaborations with new partners.  
The first MOU was with Rekatone signalling the official partnership for the upcoming ShangHai Rekatone Outstanding Design Awards (SRODA). This event is aimed at recognising up-and-coming businesses and their contributions to the design and build industry.  
"To encourage businesses to soar beyond its boundaries, these awards will be presented to local businesses for excelling in the various aspects of interior design," enthused ShangHai Media CEO Datin Dr Cherlin Cheah.
"This means businesses are not only assessed based on their capability in interior design and construction but are also evaluated by the ability to anticipate the future needs of the industry in which they operate in." 
SRODA aims to recognise the exceptional achievements of interior design and architecture companies, applaud their outstanding contributions to the industry, and acknowledge the talents and creative accomplishments within the field.
The event also seeks to foster networking and sharing among professionals while promoting the branding image of Malaysian enterprises. 
On hand to witness the signing of the MOU was HCK Capital Property and Projects group managing director Foong Peng Yew who stated: "We are honoured and appreciative of this invite to be on the judging panel of SRODA. It will allow us a first-hand look at some of the most exciting and innovative interior design ideas in the property industry."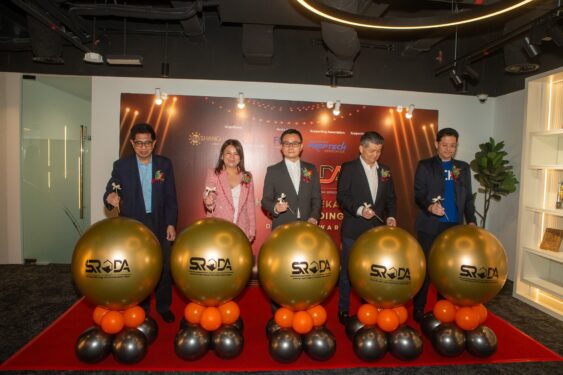 Foong also expressed HCK's commitment towards sustainable, eco-friendly and smart interior designs which will enhance consumer comfort and convenience, emphasising that it is an important element in HCK's sales and marketing strategies for its various property developments.  
The other MOU was signed with online business news portal – Focus Malaysia (FocusM) – making it an official media partner of ShangHai Media. The MOU seeks to open more avenues for co-operation between the two media houses with a view for greater business development opportunities.  
"It is hoped that this MOU will open more doors for future co-operation and mutually beneficial events, whereby both media organisations can leverage on each other's strengths and contacts," explained FocusM chief editor Cheah Chor Sooi.
Cheah went on to say that it is hoped the co-operation with ShangHai Business Media will allow FocusM to reach a wider audience.
"FocusM is committed towards unbiased, transparent and fair news coverage, which is what today's tech savvy netizens expect from news portals," he explained. "This MOU will allow both organisations to widen their respective audiences with mutually beneficial events and programmes." – Aug 3, 2023
For more information on HCK Capital Group, please go to: https://hckgroup.my/  
To find out more about Focus Malaysia, kindly call: 012 886 9345  
Those interested in nominating candidates for the SRODA awards can visit https://rekatone.com/malaysia/event/sroda or contact Bryan Ong (+6019-383 7810) or Sherveen Goh (+6016-611 9332) for more details.