SHAREHOLDERS of Citaglobal Bhd firmly voted to approve the investment holding company's proposed acquisition of the entire equity interest in Citaglobal Engineering Services Sdn Bhd (CESSB) for RM140mil.
The proposed acquisition, expected to be completed in the fourth quarter of the year (Q4 2022), was done through the issuance of 736.84 million new shares at an issue price of 19 sen each.
Shareholders also approved the proposed consolidation of every five existing Citaglobal shares into one Citaglobal share on an entitlement date to be determined at a later period.
KAF Investment Bank is the appointed principal adviser for the proposals while BDO Capital Consultants Sdn Bhd is the appointed independent adviser to advise the non-interested directors and non-interested shareholders of the company on the proposed acquisition.
On the other hand, Astramina Advisory is the appointed transaction arranger for the proposed acquisition and the financial adviser for the proposed share consolidation.
The proposed acquisition comes with a net profit guarantee of RM60mil over three financial years beginning from Citaglobal's financial year (FY) ending Dec 31, 2022, to FY2024.
With the completion of the proposed acquisition, Citaglobal's order book will effectively increase from RM754.5mil to RM984.7mil.
As of June 30, 2022, Citaglobal's order book includes RM381mil and the RM373.5mil engineering, procurement and construction (EPC) contracts for the design, construction and equipping of Phase 1 of the Perlis Inland Port, which was secured on Aug 30.
On the other hand, CESSB is presently pursuing various projects, with a target total project value of approximately RM1.66bil.
Commenting on the proposed acquisition, Gitaglobal president and group executive chairman Tan Sri Mohamad Norza Zakaria said it will see his stake in the company increase from 16.51% to 47.03% upon completion of this exercise.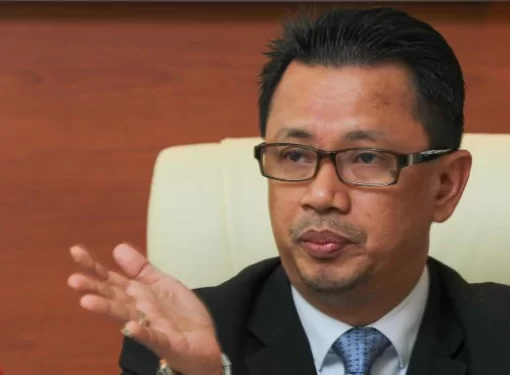 "We are very grateful for the support and trust given to us by our shareholders," he said in a statement today.
Moving forward, Norza said Citaglobal is keen to develop 5G telecommunication towers across the country as the national 5G network rollout goes underway.
He noted that CESSB is a licensed network facilities provider with experience in installation and erection works, as well as a Grade 7 contractor with more than ten years of experience in construction, mechanical and engineering services, and project and facilities management.
"Citaglobal plans to participate in certain identified projects within the construction and telecommunications sector, which requires high value-added services," he said.
Citaglobal, whose current businesses include civil engineering and construction, oil and gas and manufacturing, intends to transform into a conglomerate involved in renewable energy, facilities management, telecommunications, infrastructure and technology sectors. – Oct 6, 2022