MIC is now in a dilemma as it decides on whether it will stay out of the 15th General Election (GE15) or continue to contest under the Barisan Nasional (BN) banner on the seats that were allocated to the party by the BN leadership.
What is the fate of MIC? The Indian-based party is losing its significance in the BN coalition mainly due to its huge loss during the 2018 GE14. The seat allocation to the BN friendly Indian parties certainly comes as a huge blow to the MIC. 
What is BN chairman Datuk Seri Ahmad Zahid Hamidi's intention to give seat allocations to an Indian-based party which does not have strong ties with the major Indian component party, MIC? 
Does Zahid intend to do away with MIC by giving them less winnable seats despite the allocation of the 10 seats which MIC wanted? Those Indian component parties will likely lose their deposits in the seats being contested. Hence, there will be no Indian representation.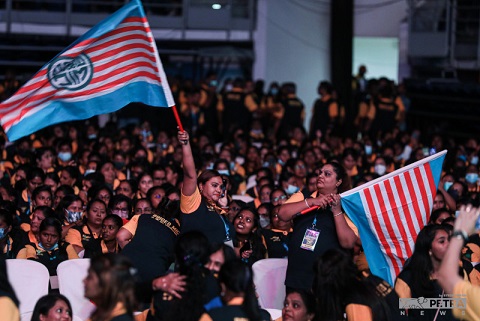 The MIC leadership as part of the BN coalition has every right to express their dissatisfaction to the coalition's leadership. Should the MIC decide if it will contest under the BN banner remains to be seen.
There is still a huge likelihood that they will stick to the BN coalition despite their unhappiness on the seat allocation. Similarly, should they decide to stay out from GE15, the Indian component party will certainly be on the losing end. 
Should the BN stay in government come GE15, and MIC decides to opt out, the fate of the B40 Indian community would be worse than it is now, there is a possibility that they will be further marginalised, having no allocations by the government as there will be no government representation for them. 
There is only so much that the Pakatan Harapan coalition can do for the Indian community, without government allocation for community development, it would indeed be a challenging and tough job. 
Hence, against all odds, MIC should never give the BN top leadership the upper hand and fight to stay in the coalition for the sake of the Indians in the country. 
MIC has been allocated ten parliamentary seats, they are Sungai Siput to be contested by MIC president Tan Sri S.A Vigneswaran, Tapah will witness Datuk Seri M.Saravanan defend his seat, meanwhile in Padang Serai will see Datuk C.Sivarraajh, Batu will see Datuk Kohilan Pillay in a seven-cornered fight, Datuk P.Kamalanathan will contest in Port Dickson, Kuala Langat will see Datuk M.Mohana, the Kota Raja seat will be contested by D. Kajendran and Segamat by MP Ramasamy. 
On the other hand, the three Indian friendly BN parties are Makkal Sakthi Party's (MMSP) president Datuk Seri R.S. Thanenthiran who has been given the Nibong Tebal parliamentary seat. The president of Indian Progressive Front (IPF), Datuk T. Loganathan was given the Jelutong parliamentary seat and the Malaysian Indian Muslim Congress president Datuk Seri Syed Ibrahim Kader will contest in Puchong. – Nov 2, 2022
Main photo credit: New Straits Times