DATUK Seri Najib Razak has found an unlikely ally in Amanah lawmaker Mohamed Hanipa Maidin, who recommended that the former prime minister be allowed to attend Parliament sittings even though he has been imprisoned.
This after Dewan Rakyat speaker Tan Sri Azhar Azizan Harun confirmed that Najib's status as a federal lawmaker remains pending disposal of his petition for a royal pardon of his 12-year sentence.
However, Hanipa (Pakatan Harapan-Sepang) said Najib must be handcuffed when attending proceedings in the lower house, which got Azhar laughing.
The former de facto law minister said this is so "the whole world can see" how a convicted lawmaker is still an MP.
Azhar said, generally, every MP has the right to come to Parliament and enter the lower house.
"This doesn't even require my permission – just like how you (Hanipa) came today; to enter the Dewan Rakyat you do not need my permission."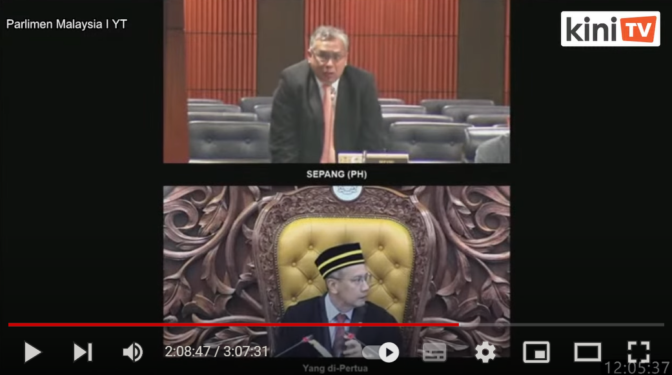 Similarly, Azhar said he has no power as speaker to allow or disallow Najib from attending parliamentary proceedings.
"If he shows up, then he does not need my permission to enter the house. But the question now is can he show up?" Azhar noted.
"(Deciding on that) is not under my purview as he is not in my custody. Who has his custody? The Prisons Department has him in custody.
"So, it is up to the Prisons Department to release him (Najib) from their custody (to attend parliamentary meetings)."
Azhar added that if the Prisons Department decides to do this, then it is they who will set the criteria for his release – a matter which is also beyond his purview as speaker.
"Shouldn't Najib automatically lose his MP-ship?"
At this juncture, Khalid Samad (Pakatan-Shah Alam) interjected to question why Najib did not automatically lose his eligibility as an MP after the Federal Court in August upheld his seven charges of power abuse, criminal breach of trust and money laundering, RM210 mil fine and 12-year jail sentence in the SRC International case.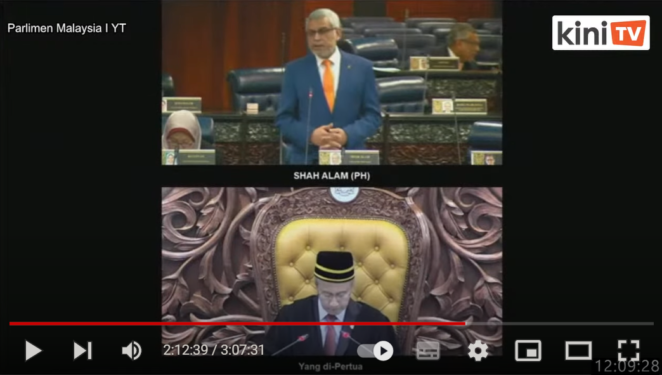 The Amanah communications director said since Najib has been found guilty and his appeals have been exhausted in court, he should lose his status as an MP as well as the privileges that come with it.
If and when Najib is pardoned, only then should his MP status be reinstated, he added.
"We (MPs) do not feel that this honourable house should accept a convict that has robbed the country of such exorbitant amounts to enter (Parliament) just like that," he said, and urged the speaker to be more "firm" on the matter.
In response, Azhar said what he had explained was how things "ought to be" and that the law is "as it is, not as it should be or as it ought to be."
This prompted Khalid to say the law should be changed if that was the case, to which Azhar remarked: "We can go on fighting until all the cows come home as to what the law ought to be but the most important thing is how it is."
The Dewan Rakyat speaker added that he will implement the law as it is. – Oct 3, 2022
Main photo credit: Whale Hunting