MALAYSIAN owners of small and medium-sized enterprises (SMEs) are optimistic about their future economic and business growth prospects and have been hiring aggressively. 
This is according to the recent BrioHR Employment Index which aggregates data from over 16,000 employees to assess the state of employment in the SME sector. 
The BrioHR SME Employment index saw a 6% increase in recruitment in Q2/2022 versus a 5% increase in the Q1/2022 over the previous quarters.  
There have been no material changes in salary levels yet with salaries up 1.3% in Q2/2022, although salaries are expected to increase in future quarters.  
"We developed the BrioHR SME Employment Index to better understand how optimistic SME's are about their future growth prospects and how resilient their companies are post-COVID-19," said BrioHR co-founder and chief executive officer Benjamin Croc. 
"The findings show that SME business owners are now more optimistic about improved growth prospects this quarter, but they are also aware that they are still more vulnerable to some risks than they would like, particularly the effects of inflation." 
Job titles with the fastest growth 
According to MDEC's Digital Talent Snapshot for Q4 2021, there were 261,077 digital talents in Malaysia with LinkedIn profiles, elaborated Croc. 
"Their findings also revealed that non-traditional ICT industries will have a high hiring demand for digital talent through 2021," he shared.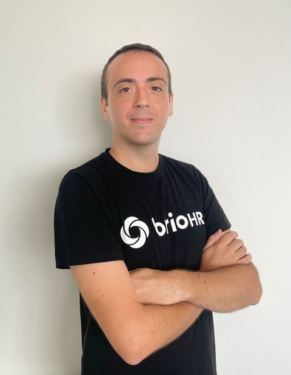 "Staffing and recruiting were among the top ten industries on this list in Q4. Total digital jobs increased by roughly 49%, from 27,828 in December 2020 to 41,461 in December 2021." 
Croc further noted that Data Science roles remained in high demand in Q4 of 2021, with Data Engineer and Data Scientist being the top two fastest growing job titles in Malaysia. 
"By a large margin, data analytics was the fastest growing skill across the region in Q4. Analytical skills are still in high demand for digital talent in Malaysia and throughout Asia," he stated.  
The Index indicates a favourable outlook 
Croc also stated that the Malaysian economy grew by 5% in the first quarter of 2021 (3.6% in Q4 of 2021), according to Bank Negara Malaysia (BNM). 
"According to BNM, this was primarily supported by improving domestic demand as economic activity continued to normalise as containment measures were eased," he remarked. 
"The improvement also reflects the job market's recovery, with the unemployment rate falling to 4.1% (Q4 of 2021: 4.3%), as well as continued policy support.  
"Similarly, it added that Malaysia's number of unemployed persons declined to 637,700 in May 2022 from 649,300 in April 2022 while the country's labour force increased to 16.54 million people in May 2022 from 16.5 million in April 2022." 
Croc also noted that despite concerns of a recession, the labour market fundamentals are in place, and that Malaysia's SME sector is aggressively hiring, thus indicating optimism for the future. 
"They are the backbone of the Malaysian economy, accounting for 98.5% of business establishments in Malaysia, with a high share of employment at 48% and an 18% contribution to total exports," he said. 
"It is also worth noting that CEOs, boards, and investors are increasingly aware that talent is critical to moving the business forward.  
"There is a war for talent, particularly in difficult-to-fill positions like software engineers. To address this and differentiate themselves, forward-thinking companies are upskilling, re-tooling, and training their employees." 
Croc said that this is a good way to attract, recruit and retain talent because current and potential employees feel valued and appreciated, and they see opportunities to grow and develop within the organisation. – July 13, 2022