ACE Market-listed Wellspire Holdings Bhd, a distributor of consumer-packaged food and an online packaged food retailer in Thailand, has posted a net profit of RM1.48 mil on the back of a revenue of RM34.05 mil for the current quarter ended March 31, 2023.
The group's revenue was 4.5% higher than the RM32.58 mil achieved in the preceding quarter ended Dec 31, 2022. Interestingly, revenue from the sales of sunflower seeds alone accounted for 94.33% (RM32.12 mil) of Wellspire's total revenue.
Elsewhere, the group registered a pre-tax profit of RM2.39 mil after expensing off a one-time initial public offering (IPO) professional fee of RM60,000 as compared to a pre-tax loss of RM170,000 in the preceding quarter following the adjustment for the one-off listing expenses amounting to RM1.39 mil.
"We are delighted to start our new financial year on a positive note. We expect the operating landscape to improve further as the economic recovery remains on track with improved consumer sentiments," commented Wellspire's CEO and executive director Mo Guopiao.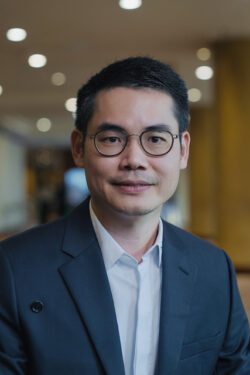 "As we move forward, we will continue to expand our range of products to include other types of snack foods by leveraging our broad market access to a large potential end-consumer base."
Recently, Wellspire partnered with China's HH International Enterprise Ltd to distribute the WEILONG brand products exclusively in Thailand. The products include WEILONG brand Konjac and seasoned flour products, namely Weilong Big Hot Stick (Latiao) and Weilong Konjac Shuang.
"As Thailand's household income and consumer spending are improving, Wellspire is positive about the group's ability to deliver satisfactory financial performance and carry out the group's business strategy," projected Mo.
"These include the construction of a warehouse and operating facility as well as improving the features of our e-commerce platform operated by our subsidiary Keymall Retail."
At the close of today's trading, Wellspire was up 1.5 sen or 3.09% to 50 sen with 3.18 million shares traded, thus valuing the company at RM356 mil. – May 30, 2023