PROBABLY at UMNO's expense, PAS is presently laughing to the bank in terms of party membership by having registered 31,151 new members from Jan 1 this year till Nov 17 or an average of 2,832/month for the first 11 months of 2023.
Whether this is a formidable achievement or otherwise can only be known if the Islamist party shares the 'attrition rate' a.k.a. the number of disgruntled members who have left the party or if its Perikatan Nasional (PN) allies Bersatu and Gerakan for the matter care to divulge their membership as well.
As has been reported, Bersatu may be grappling with potential membership loss after four of its MPs leveraged loopholes in the anti-hopping law to voice their support for the government of the day helmed by Prime Minister Datuk Seri Anwar Ibrahim.
It is as good as anybody's guess if their desertion would in any way benefit political parties in the Pakatan Harapan-Barisan Nasional (PH-BN) alliance vis-à-vis cross-over of their supporters/loyalists, chiefly to PKR or UMNO, whose membership have taken a beating with PAS flexing its muscle as 'the most viable' Malay Muslim party option.
Likewise, it will be interesting if all the major political parties in both sides of the political divide openly declare their membership strength as transparently as possible by outlining their membership/recruitment drive along with their latest membership and attrition rate numbers.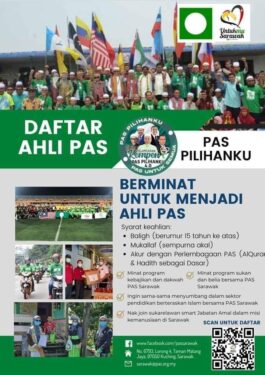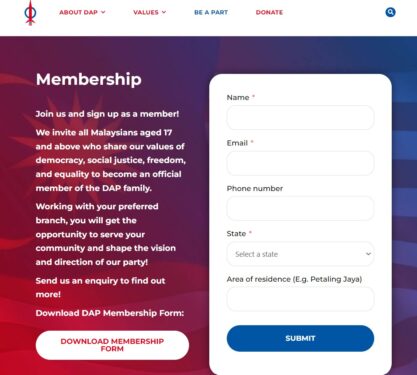 On its part, perhaps PAS has set the ball rolling by revealing that its central working committee has successfully approved a total of 4,104 new members between Sept 21 and Nov 17 by having submitted their application through Regional PAS or direct registration through Central PAS.
As of Nov 17, the total number of approvals has risen to 31,151 which exceeded last year's total application of 30,491 and 2021's total of 24,251 new members.
"Kedah State PAS continues to surpass the number of PAS members at the state level by managing to register a total of 8,513 new members this year and even managed to become the first state to have more than 200,000 members," revealed the party's assistant secretary-general Khairul Faizi Ahmad Kamil.
"This is followed by the states of Kelantan, Terengganu, Selangor and Perak which have a total membership of more than 100,000."
Previously, the PAS secretary-general's office had launched the PAS PILIHANKU membership drive campaign which was first held in 2017, followed by 2019 and 2020. "This campaign will be mobilised again next year to boost new PAS membership," added Khairul Faizi. – Nov 20, 2023