THE worldwide web and more pertinently social media has become the greatest source of information for tourists looking for recommendations or places to avoid.
A video posted on TikTok by content creator and traveller, @realwildcarlos has unfortunately shown Penang in a rather bad light.
In the video, the poster is seen trying to order a drink from the menu at a café which piqued his curiosity – nutmeg juice. He was given short shrift from various staff members who just shrugged and decided he was not worthy of their attention.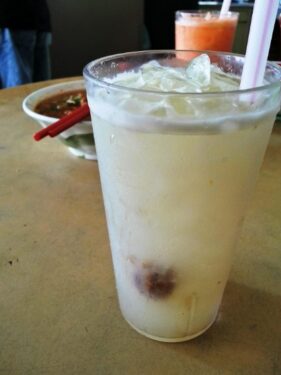 He was then unceremoniously told to leave the premises even though he had ordered food and was in the middle of a meal.
The video, originally posted in September this year, has since been picked up by several mainstream media outlets bumping its views over the 1 million mark.
Anyone watching the video will undoubtedly agree the café staff were impolite, unhelpful and in the case of the male staff, downright rude.
Most Malaysians will feel embarrassed by the negative reaction and image attached to their homeland, especially Penang which is a popular tourist destination.
Question is why hasn't anyone from Penang Global Tourism responded to this video? A simple acknowledgement and apology over the staff's rudeness would have helped with damage limitation.
Surely, there must be staff there to handle social media and ensure a positive image of Penang is maintained. If there isn't, then this video highlights the urgent need to appoint the right people to handle such scenarios to upkeep the good image of the island as a tourist destination. – Nov 16, 2023