AFTER Ronnie Liu departed from the DAP, the voters in the Sungai Pelek state constituency in Selangor appear to be swinging towards Perikatan Nasional (PN).
With a demographic of Malay (56.8%), Chinese (22.6%), Indian (17.6%) and others (3%), Liu who contested against Barisan Nasional (BN) during the 2018 general election was able to win with a sizeable majority of 6,586 votes.
This was of course at the height of the Pakatan Harapan (PH) wave and the 1Malaysia Development Bhd (1MDB) scandal when people were outrightly rejecting the leadership of now incarcerated former premier Datuk Seri Najib Razak.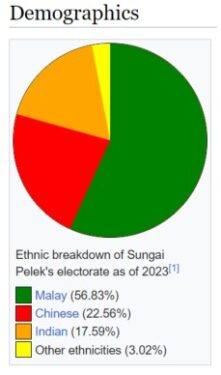 However, even with a combined and a bigger voter base for the PH-BN alliance in the recent state election, the margin of 1,458 won by DAP's Lwi Kian Keong is still small by comparison.
There are a few interesting observations just looking at the increase of 59% in registered voters over just five years but the number of people who voted only increased by 35%.
The big increase in voter population may be due to the number of Undi18 voters but could there be some other factors that need to be scrutinised further? For a small town where population increase was slow, having such a drastic increase should raise a red flag.
What is surprising is that the majority votes won by Lwi is lower by 78% of Liu's margin, despite now having a bigger voter base comprising PH and BN supporters put together.

This phenomenon can only happen if all the BN votes had gone to PN but this is unlikely. Or a big majority of the Undi18 registered voters did not bother to vote except those who wanted to cast their ballots for PN.
A more cynical question that one has to ask is: Were there many "newcomers" in the constituency since not every state was having its own election. Could outsiders have applied to change address to this small town with perhaps hardly enough jobs to sustain the increase in population?
These are the questions the Election Commission (EC) should be interested to find out by engaging and paying former volunteers who did the analysis in the past for free. If there is a sudden increase in voters seeking to change their address, this must be identified and addressed by the EC to prevent a repeat.
PH-BN Collaboration

Whatever it is, this Sungai Pelek state seat which was once PH's stronghold could have been "wiped off altogether" without BN.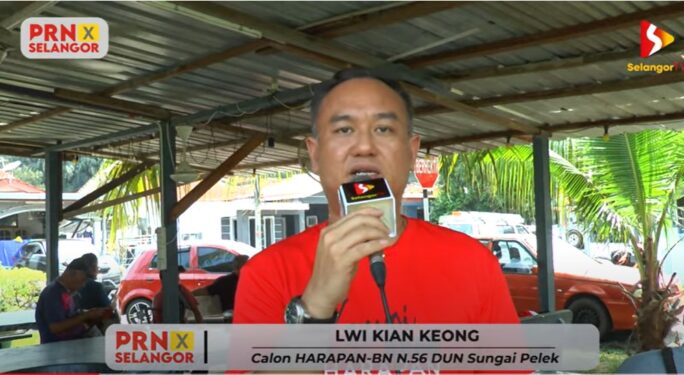 Therefore, naysayers from PH grassroots should understand that although there are attempts to drag Deputy Prime Minister (DPM) Datuk Seri Ahmad Zahid Hamidi down from being UMNO president, the PH-BN alliance must still continue to work together to forge ahead in the next general elections in 2027.
A number of seats won by UMNO by a razor thin majority in Negri Sembilan also show that UMNO has lost its strongholds to PN. Without the support of the PH supporters, UMNO could have kissed these seats goodbye.
It appears like it is now a necessity for both PH and BN to work even more closely together to fend off the onslaught of PN – particularly PAS – in all the states currently held by the unity government.
A combination of different strategies using both hard and soft approaches may have to be adopted to curb the so-called green wave. To stay relevant, UMNO leaders have to present the Madani nation building strategies to its grassroots while urging them to abandon the old culture that has beset the nation's progress.
It is time for Malaysians to work together to rebuild this nation for the sake of our future generations. – Aug 15, 2023